Isn't this a wonderful combination? Usually, you see the metallic purple patterned leaves of Persian shield (Strobilanthes dyerianus) accenting a container. It can also be grown as a houseplant.
This time, I found it used as a bedding plant in a public garden in Stratford, Ontario. Loved it!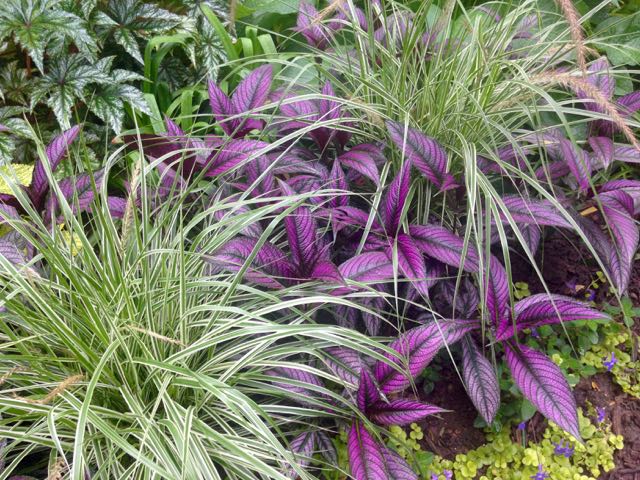 It apparently propagates easily from cuttings. So I might be tempted to try this one next year.
Though, I confess, it will likely be in a container.