On the weekend, I FaceTimed with our youngest daughter, who currently lives in the UK. She was telling me about her life there. You know. Hopes, dreams, fears. But I was eager to get on to the important stuff.
"I'll bet you have daffodils."
"What?" She sounded confused by my non-sequitur.
"Daffodils. I'll bet they're blooming now. Or about to bloom. And maybe snowdrops, too?"
"I don't… um…"
"Take a picture of them for me? Post it on Instagram?" I was trying not to sound too desperate – or pathetic. But then, I'm in Toronto. It's February 8th. And I'm suffering from an uncomfortable case of Spring Envy.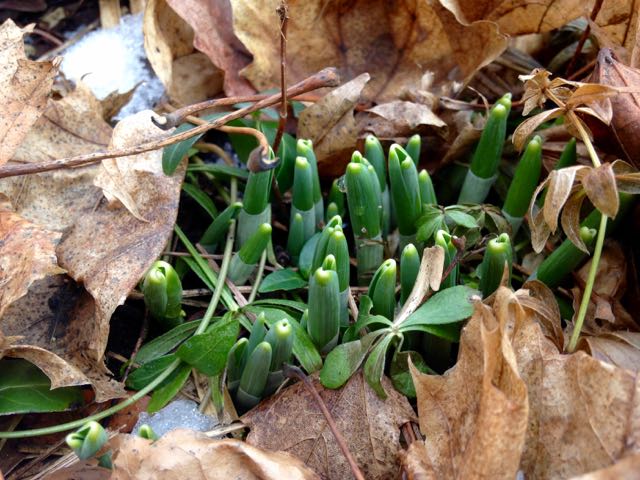 This is the springiest I can hope for in my garden right now. And, let me tell you, I was thrilled to find them! Thrilled, I say. At the moment, "spring colour" amounts to various shades of brown. Lots and lots (and lots) of brown.
Okay, it isn't technically spring yet. But I follow a lot of gardeners on social media. Many of them live in warmer or milder climes – though, in the early months of 2017, some have had the bad luck to unexpectedly get our weather.
But, usually, by this time, I've already spent weeks being tortured by Camellias. Camellias! In winter! Can you hear me sobbing, just a bit?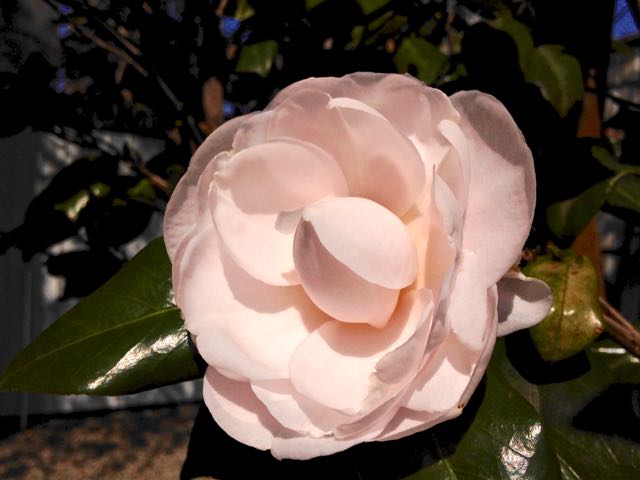 Spring Envy is a particular and pernicious form of Zone Envy. It's not just that those other folks can grow things that I can't grow. It's that they can grow them NOW, in that seemingly endless nowhere timezone between non-winter and the long, long wait for spring.
Are you a sufferer? How do you cope? Please tell. While you're thinking, enjoy these little reminders of what that season is all about. Or will be. Someday.