Hydrangea paniculata 'Quick Fire' isn't famous for fall colour. It probably should be.
Even the Proven Winners site doesn't mention fall foliage in its write-up for Hydrangea 'Quick Fire.'
Why on earth not? The colour this year in my garden is a show-stopper, giving the dried blooms a flattering new outfit. Just look at the metallic sheen on the close-up below.
As I was away, I didn't capture the blooms' colour change from white to pink this year, which is the main event in most literature about this hardy shrub. 'Quick Fire' also has a more-open, almost lacecap flower form than many paniculatas, on a nice, compact plant. It gets its name from the early blooms – at least a month earlier than H. 'Pinky Winky', which I also have (but which hates my garden). When your garden is small, you want each plant to strut its stuff for as long as possible. So earlier blooms lured me to buy this as almost a stick from Mason House Gardens, at the Toronto Botanical Garden or Ontario Rock Garden and Hardy Plant Society plant sale. Now look at it!
Given the dullness of the day yesterday, this photo is very true to colour.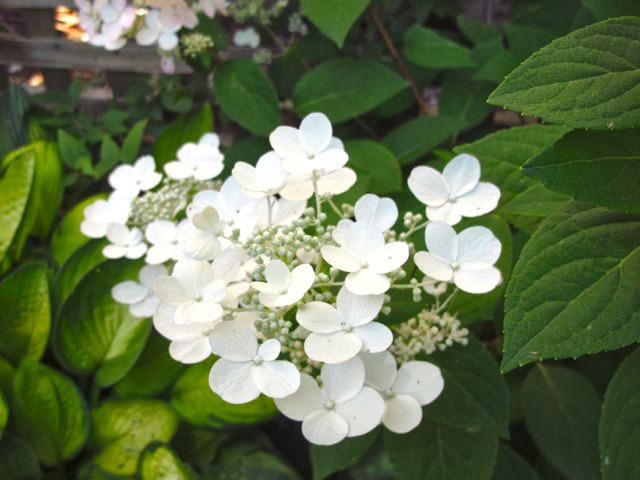 A close look at H. 'Quick Fire' in an early stage of bloom. Flower heads are less pointy, more open than typical a paniculata.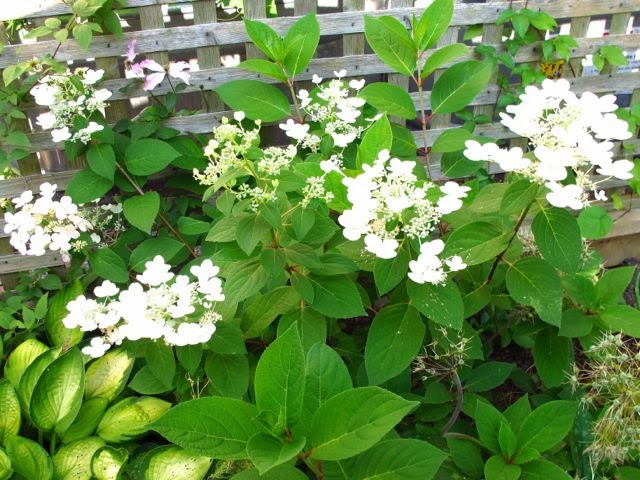 My young shrub, earlier this year. This is part shade in a sandy, Canadian Z6/USDA Z5 garden.