With 300 varieties and cultivars, the Oshawa Botanical Garden is the home of the Peony Festival
If you, like Sarah and I, have a bad case of peonies envy, you'll want to know that June 11 & 12 is the kickoff for the
Oshawa Peony Festival
. Peonies, like poppies, tend to come and go in an instant. (Okay. I'm regretting that first line now.) But judging by the number of fat buds we saw on a preview this week, you might have more than two days to catch them at their peak. Some visual highlights below; what I can't share is that wonderful peony perfume.
The Oshawa Botanical Garden has collected 300 different herbaceous peonies, all generously labelled, and it looks like their collection of tree peonies is growing, too (the latter are pretty much finished now, however). The earliest peonies were in their glory on our visit, many show-stoppers among them. It's a must-see for anyone who loves peonies. And, hey, what gardener doesn't?
While you're in Oshawa, please do visit
Parkwood Estate
, historic home of R.S. McLaughlin, founder of Canada's General Motors. The bone structure of the grounds hints at its former grandeur (though I wish they had more flowers), but what's really impressive are the interiors… which include painted gardens that make me want to apply
trompe l'oeil
to all my walls. Photography isn't allowed inside, so you'll just have to see for yourself. Costumed docents and vintage cars add to the experience. Tours are available.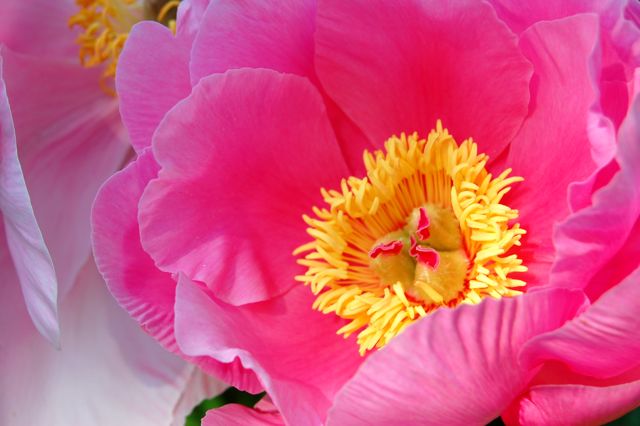 A close-up of our opening number, Peony (Paeonia) 'Lotus Bloom'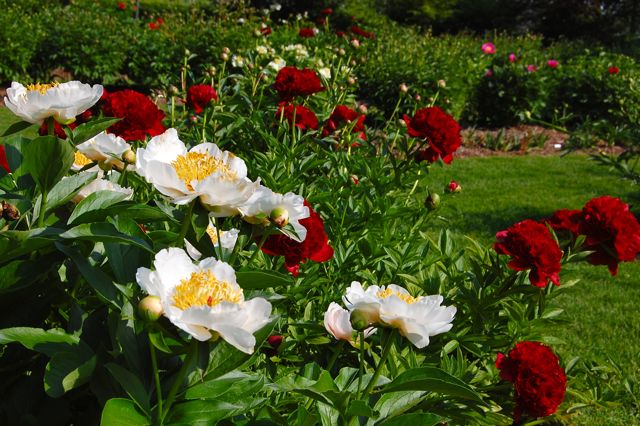 Doing the red-and-white Canada thing, Peony 'Requiem' (white) and 'Red Grace' (er, red)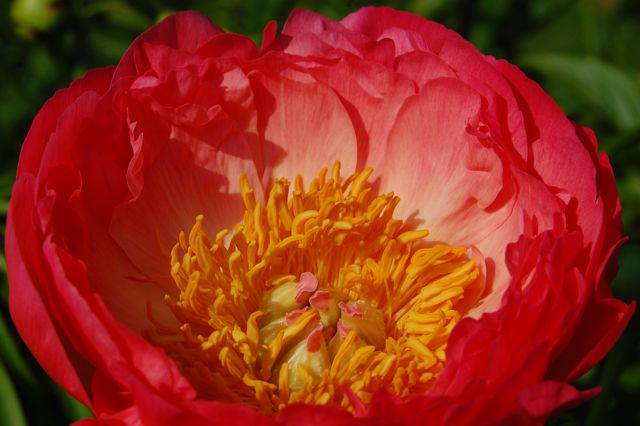 Cuckoo for coral! This one is Peony 'Coral Sunset'.  White shading towards the centre really glows.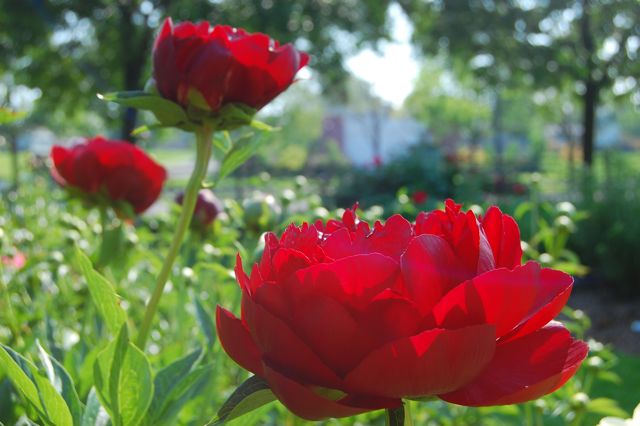 Luminous in the afternoon sun, Peony 'Buckeye Belle'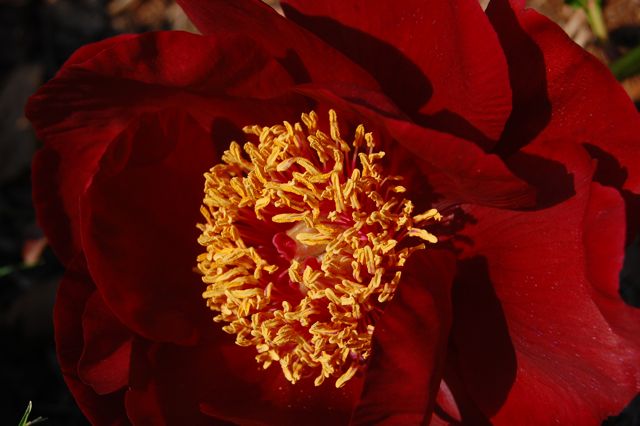 Truly delicious, Peony 'Chocolate Soldier'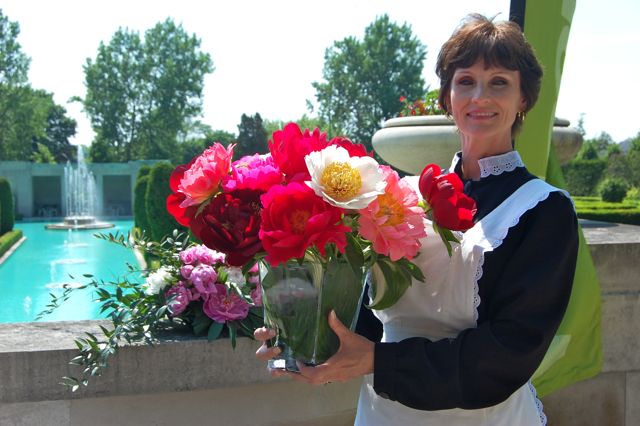 At the preview, the Italian fountain garden in R.S. McLaughlin's Parkwood Estate, a few blocks from the Peony Festival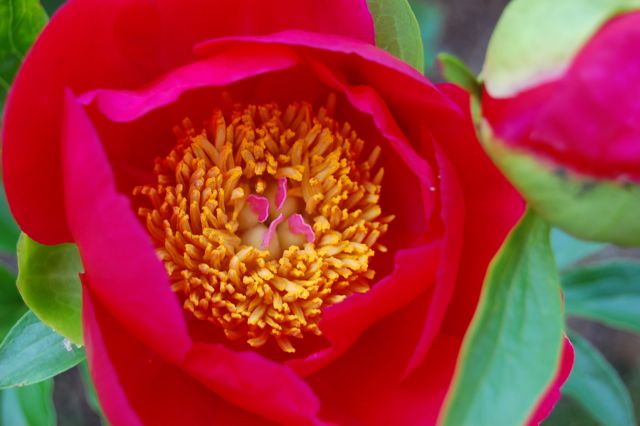 As God is my witness, I'll never be hungry for peonies again! says Peony 'Scarlet O'Hara'