Scrolling through my photo archive, I came across a set of photos I couldn't believe we haven't shared. These are just a taste from two visits made to the Royal Botanical Gardens' amazing Laking Garden iris collection in June 2014 and 2015.
For many reasons, our opening shot lives up to its name. It's Iris siberica 'Banish Misfortune' – what a perfect sentiment, don't you think?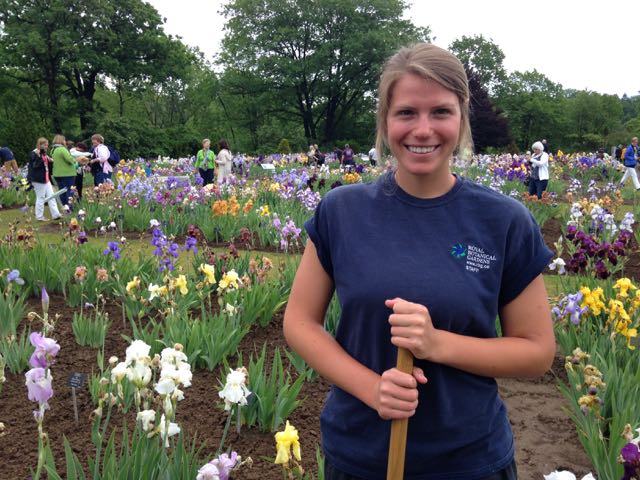 The Laking Garden is an enormous collection of irises, organized by date of introduction. Irises bloom for what seems like a second, but to see them massed like this in early June is glorious. All are extremely well labelled.
And, if you're lucky, you might even catch a snapping turtle nesting amongst them.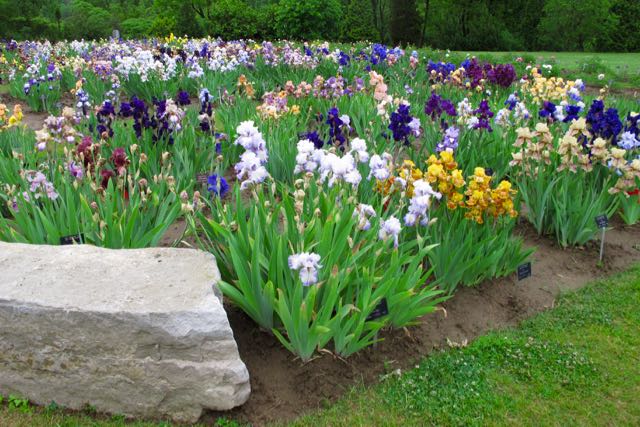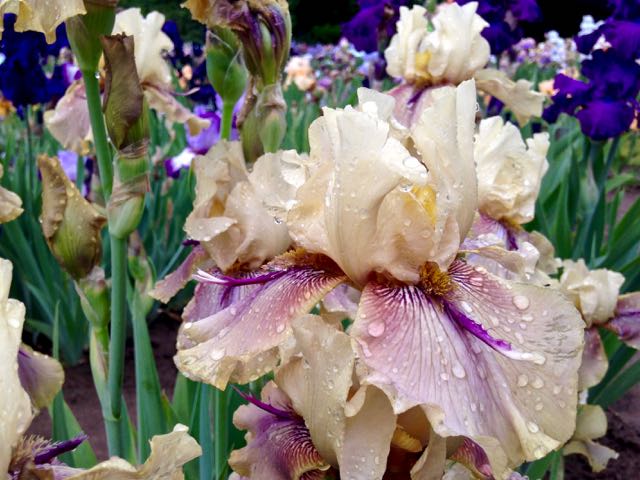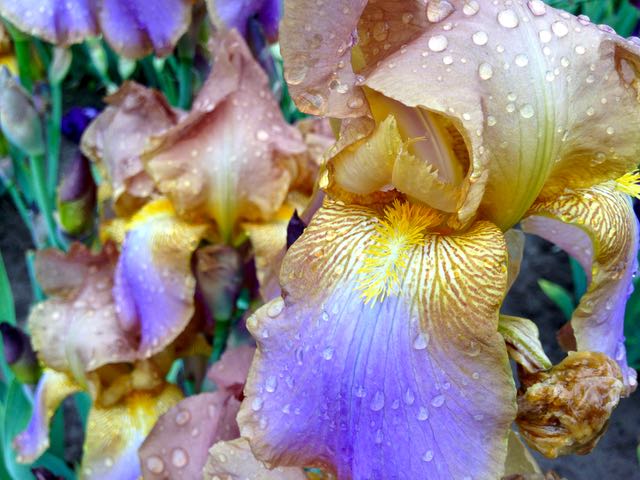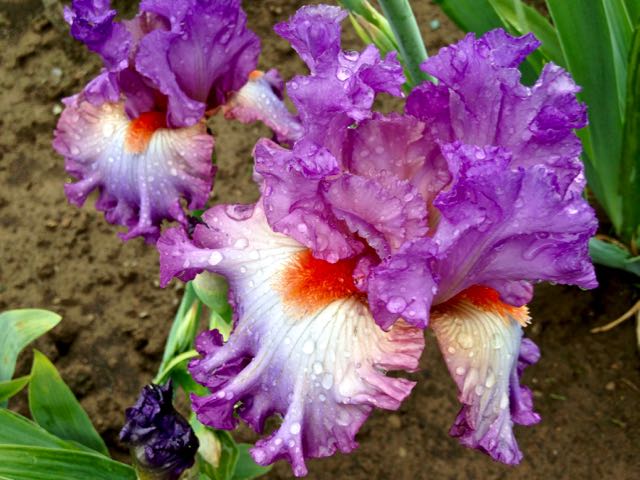 As the season dims into winter, think about how you can banish misfortune by putting the RBG on your garden agenda for 2017. The iris collection, only recently planted when we saw it in 2014, will be even better established. And the new Rock Garden, which reopened this year after extensive renovation, will be another must-see.