This lush rain garden was on the 2014 Through the Garden Gate tour in Hogg's Hollow
---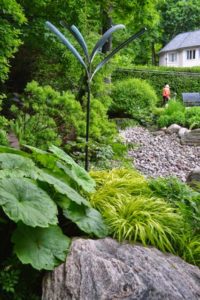 Hogg's Hollow is set in a (surprise!) hollow – a steep-sided ravine – in some places steeper than others. The lucky homeowners who live in this charming setting aren't always so lucky during heavy rains. Water scoots down the sides of the valley and can cause serious drainage problems.
This garden mitigated that situation with a rain garden, which is a deep trough filled with coarse granular material such as gravel and river rocks, often embedded with weeping tile.
It looks pretty cool as a design feature, especially when set off by large boulders, moisture-loving plants (love the large Astilboides tabularis in the first two pictures) and the perfect piece of artwork.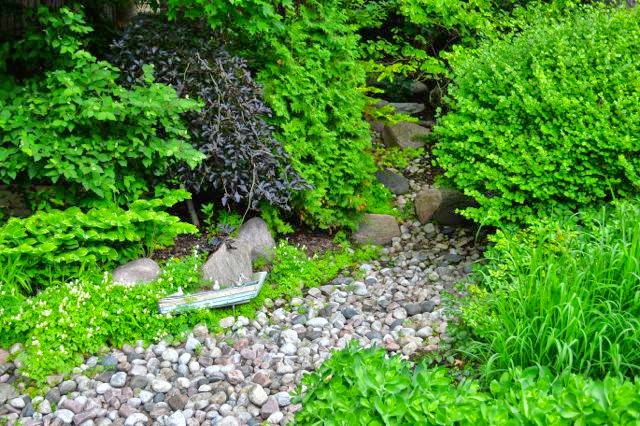 Rain cascades down the deep slope, and run-off is captured by the rain garden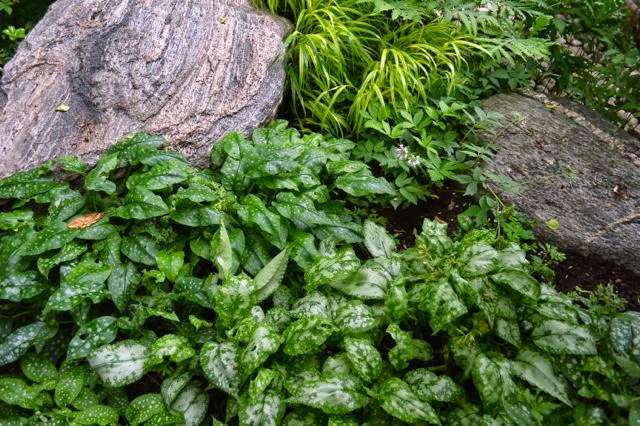 Two or three cultivars of lungwort (Pulmonaria) thrive in the moist soil at the edges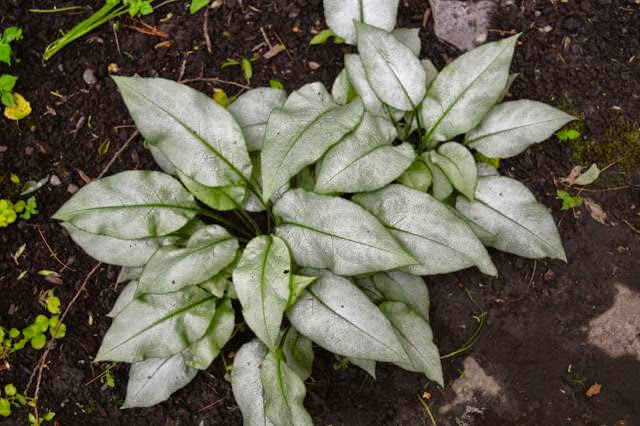 This lungwort with leaves that are a solid silvery white is possibly Pulmonaria 'Milky Way'
With its forked tips, this looks like the Japanese painted fern (Athyrium nipponicum pictum) called 'Applecourt'