Autumn at the Toronto Botanical Garden
Joining the Toronto Botanical Garden was one of the best garden gifts I've given to myself – to preview how good it can be, check out tomorrow's TBG Open House (Dec. 8, 5:30 to 9:30 pm).
The TBG gardens are beautiful in any season – ignore the parking lot reno for the moment. Yet, viewing the gardens is free, always. The best part of the gift is what's inside that pretty wrapping.
The Edwards Lecture crowning the evening is a case in point. Dan Benarcik, horticulturist at Chanticleer in Pennsylvania, talks about his 25 Top Plants for All-Season Splash. Topics like this usually draw capacity crowds to the Edwards Lecture series, and it's free for members – $20 a lecture for non members. Two lectures a year would pretty much cover your membership fee. But there are more benefits – these are just a few:
Garden subscriptions? Trellis, the TBG's informative magazine, will arrive in your mailbox. Garden-themed gifts? Members get 10% off in the gift store. Events, year round? Tomorrow, before the Edwards Lecture, Sonia Day signs her latest book The Untamed Garden. It's lots of fun; a lusty look at our love affair with plants, and beautifully designed. Have Sonia inscribe yours for your beloved. Love reading? Not all garden info is wikipeded. Explore the 10,000 volumes in the Weston Family Library. It's free for public use, but only members can bring books home. Like learning? Many, many classes year round – already reasonably priced and, again, members enjoy a discount. Have kids? The TBG loves kids, and kids just love the TBG. Family memberships are available.
Click here to play Santa with a membership for your favourite gardener. Or, like me, maybe for yourself. Again, I'm not being paid to say this. I'm just a believer.
The Toronto Botanical Garden decks itself out for winter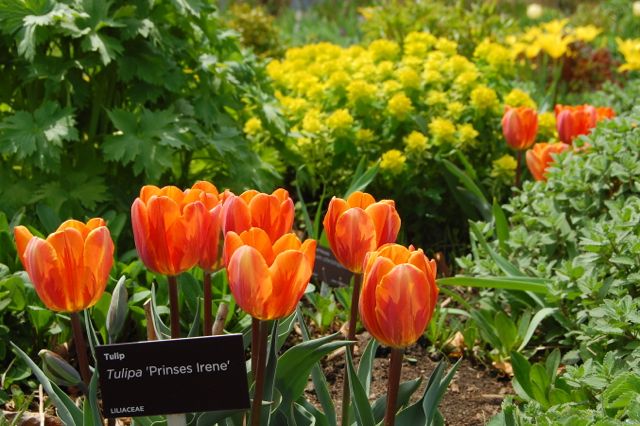 In spring, the Toronto Botanical Garden blazes with luminous bulbs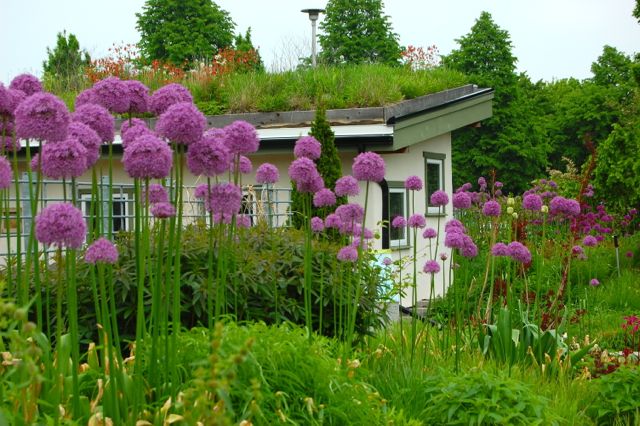 As spring turns to summer, the Toronto Botanical Garden turns it up a notch