White cedars (Thuja occidentalis) and yews (Taxus) get precision haircuts
It takes you by surprise. As you walk up the gentle rise through a very pleasant, but somewhat conventional shade garden in front and stand beside the hundred-year-old cedar-shingled home in St-Romuald, Quebec you see this. It's a wow reveal; so beautiful, and so unexpected.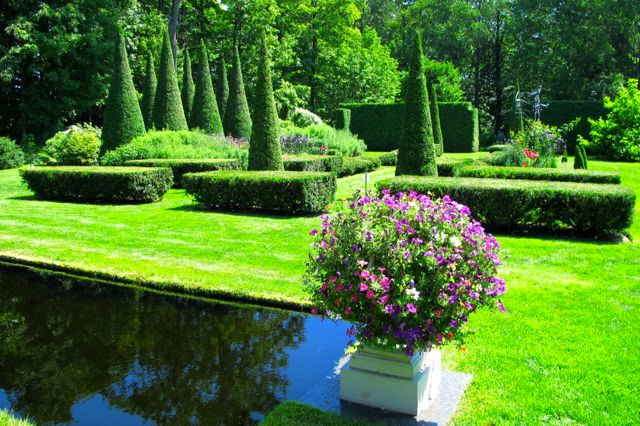 In their Jardins de Chaudière-Bassin, artists Suzanne Gravel and Yvon Milliard have created a green canvas, with occasional dabs of colour, on which they've arranged topiaries with pencil-sharpener points and cloud-form hedging. And set amongst it all is artwork by Québec artists and artisans, including themselves. My visit was pure delight. I hope you'll enjoy it, too.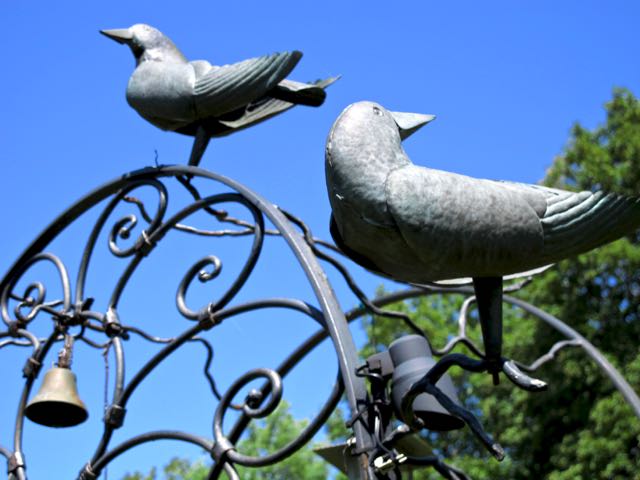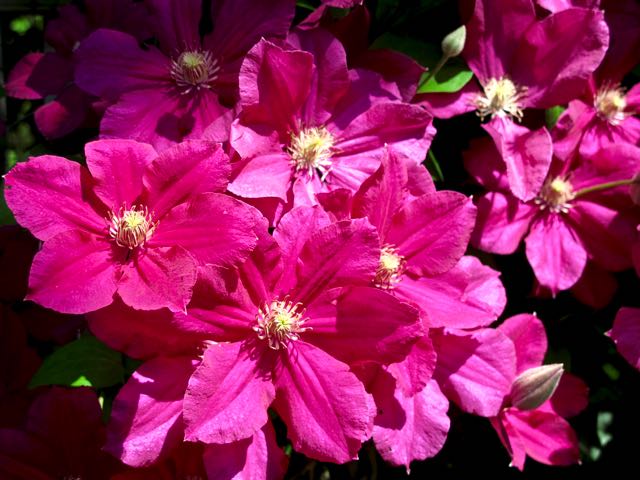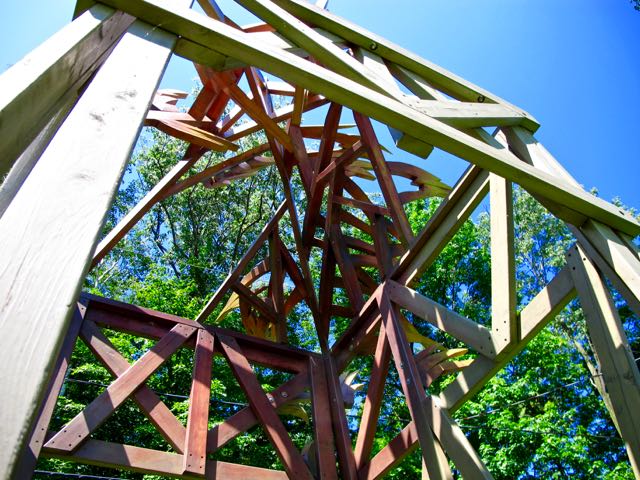 This marks the end of my informal NaBloPoMo 2013 – 30 posts in 30 days. Thanks for coming along with me. We now resume our regular scheduling.