While we're in San Francisco on our visit to the Gardens of Alcatraz, let's take a little sidetrip. We met up with Bay-area friend and travel blogger Alice Joyce to see some of the city's small gems, including the World's Crookedest Street. Little did we know, it was also a garden.
You'll get an idea of the context in the map and map detail below. At the top of the hill, Lombard Street suddenly makes eight zigs and zags.
In between the zagging are 2000+ densely planted hydrangeas in Easter egg colours. Not all those cars are driving the switchbacks. Some are just sitting in their driveways. Stairs twist up the hill on the left and right.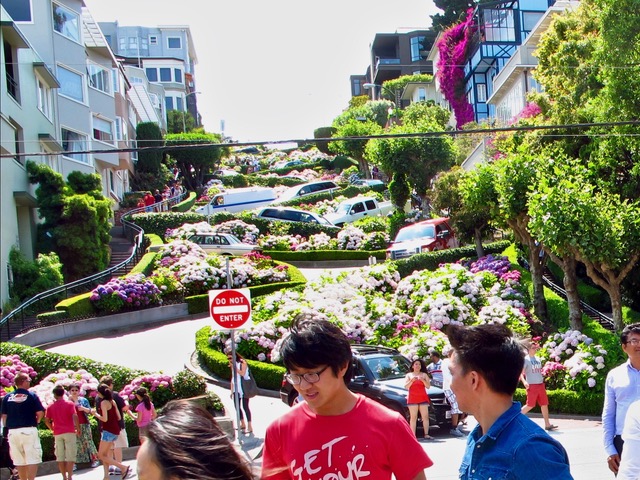 Looking downhill gives you a bird's-eye view of the bay.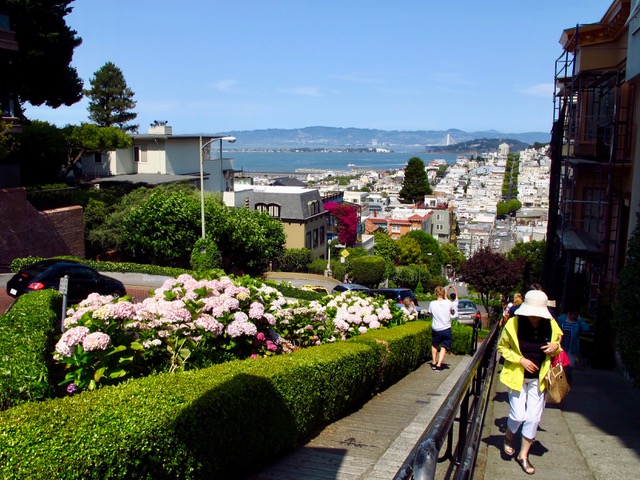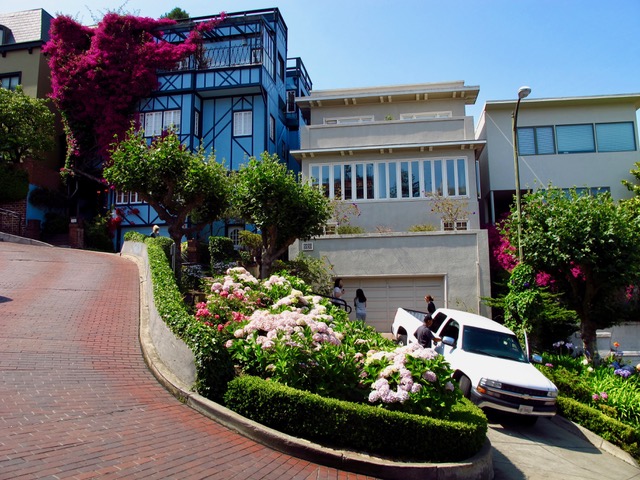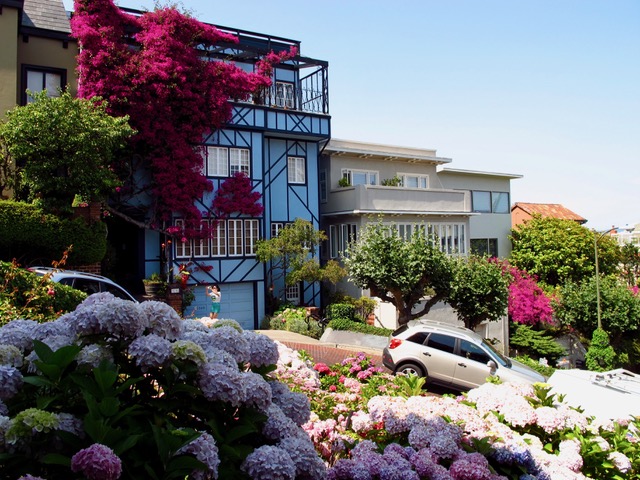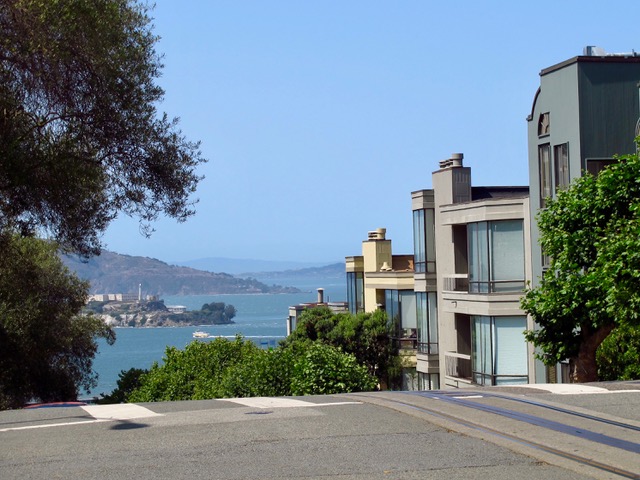 You can be sure that we caught a cable car for the downhill journey.