The Islands might be flooded, and the record-setting lake levels are eroding the boardwalk. But all that rain in spring 2019 has had one wonderous side effect. The flowers on Korean dogwoods (Cornus kousa) this year are stop-in-your-tracks abundant.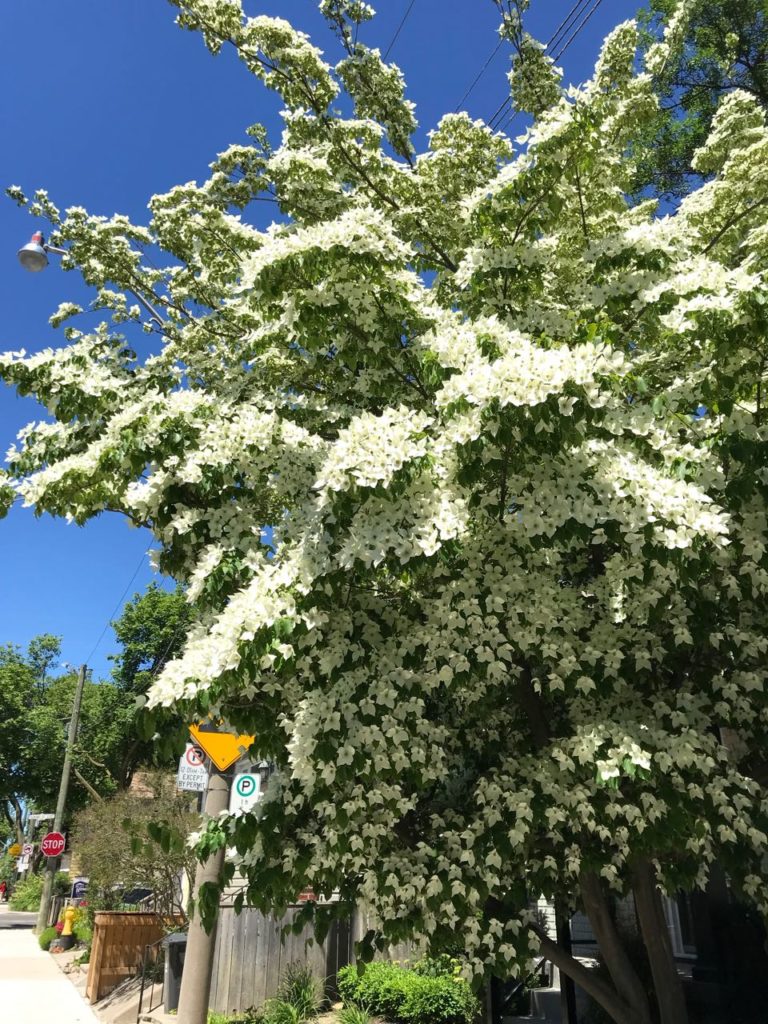 I had to pull over to capture this one exploding in white fireworks, just in time for Canada Day and the Fourth of July.
Most of the flowering action is on the south side and the uppermost strata. This tree prefers the holy grail of cultural conditions: full sun and rich, moist soil. Actually, that's misleading, as the true holy grail adds "slightly acidic" to the formula. Unlike its native North American cousin Cornus florida, which flowers earlier, the Korean dogwood is a little more tolerant of lower acidity. Here's cultural info from the Morton Arboretum.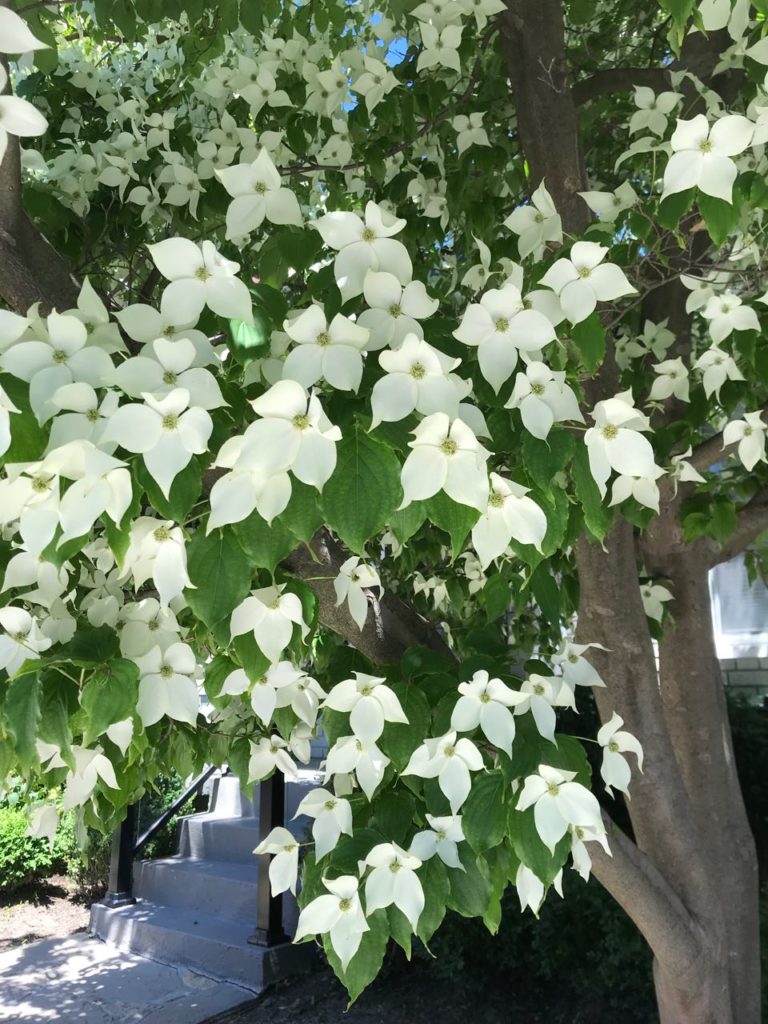 This one on a modest lane-like street in the east end is glorious right now. Yes, glorious is the technical term! It's flowering all the way through, right down to the base.
The centres of flowering dogwoods are the true flowers, and can turn into bumpy red fruits, said to be edible. I'll have to remember to return to report on the fruiting and fall colour of this tree, now that it has tapped me sharply on the shoulder to announce itself.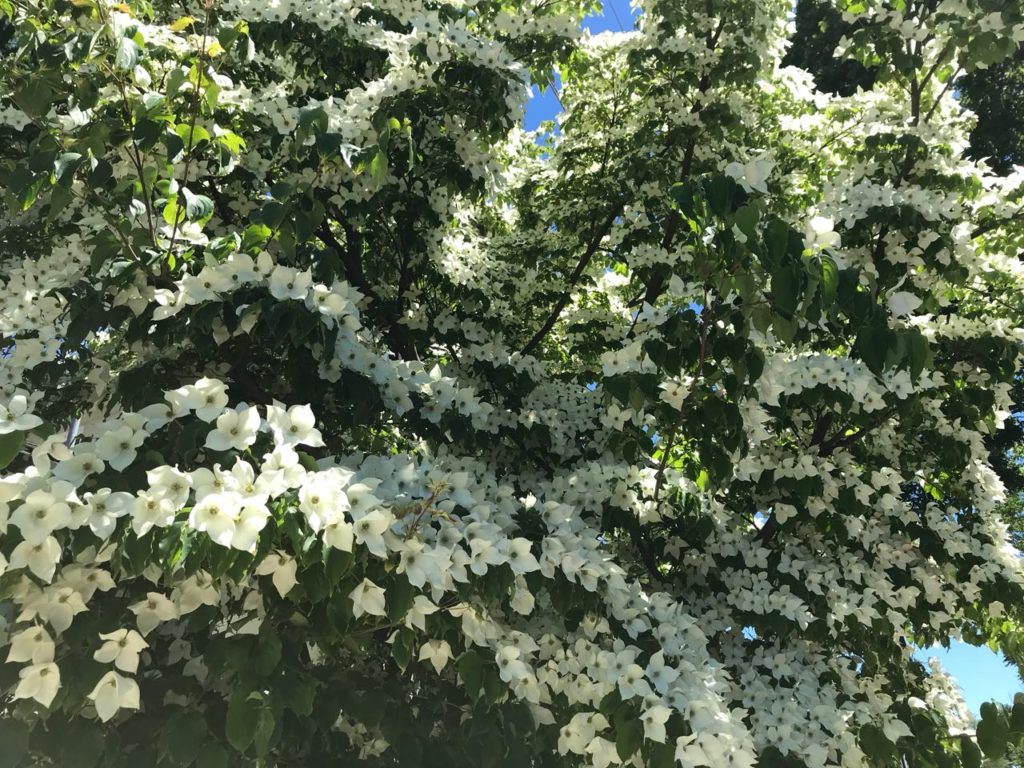 Have you noticed a big bump in flowering on dogwoods near you this year?