Over the years, I've volunteered many times to be a Master Gardener stationed in the private gardens open for the Toronto Botanical Gardens' annual tour – now called Mark's Choice Through the Garden Gate. And I gotta tell you, a show like this can't go on without a lot – hundreds and hundreds and, did I already say this? Hundreds! – of volunteer hours. Volunteers from the TBG check your tickets on the way in. Volunteers plan the routes and write up the programs. Master Gardeners stand all day in all weathers to answer your questions and provide a measure of security in the gardens. And so much more.
Then, of course, the generous homeowners and their hard-working helpers spend a whole year planting and primping and pruning and generally fluffing. All just so we can walk around for the price of a ticket (which goes to support the TBG) and admire beautiful gardens on the weekend. This year, that weekend is this weekend, June 8 and 9, 2019.
Last year was the first time I volunteered to be a garden scout for this year's tour in my Beach-area neighbourhood, and came to appreciate a whole new level of volunteer commitment. It starts by walking around, a year ahead of tour time, looking for gardens. Then we knock on doors.
For an introvert like me, this kind of front door salesmanship can be stressful. Luckily, we work in small teams and are equipped with a sales pitch. We know we're asking a great deal from the homeowners. In addition, all we're scouting for at this time are possibilities. Anything might happen to prevent a garden from appearing on the tour.
This year, each team was assigned specific streets to scout, all within a predefined area north of Queen Street – so tour guests wouldn't have to worry about weekend traffic on that busy main thoroughfare. Our team was fortunate to be given the area where the owner and creator of the amazing garden you see in these photos had already agreed to participate in the 2019 tour. Our job was to find nearby gardens that would create logical garden clusters that make it easy for the (volunteer!) organizers to plan bus routes and bus stops.
The logistics of creating an event that feels seamless are vast and complex.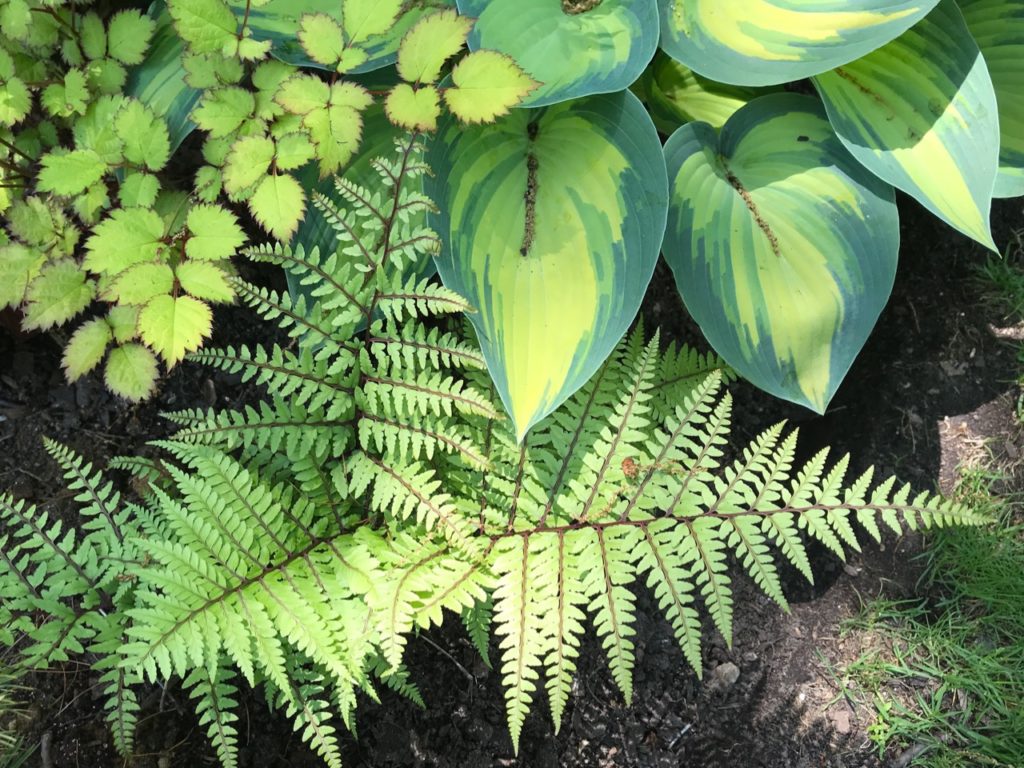 Last year, that's two years ahead, the neighbourhood for 2020 had already been selected. My lips are sealed! For the moment. And, in fact, the scouting teams for the 2020 garden tour are being put together right now, and will soon be walking the streets to select possibilities.
There are about 130 members in the Toronto Master Gardeners, and our volunteer time is spent doing many things. Answering online and phone-in questions. Being there in person at advice clinics, workshops, and presentations – like the one I'm just about to leave for at City Hall. To name a few! Plus, being administrators and coordinators for volunteer opportunities like these.
Like all volunteers, we do it because we love it. So I hope you'll stop to ask us a question when you're passing through a garden. We do like to talk about plants and horticulture.
And for our last image, let's zoom on the picture that's the covergirl of this blog post. Let me tell you, it's far nicer to look at gardens in real life. Click the link at the top of the article to buy tickets for this weekend – a two-day ticket is always a good investment.