This isn't a post so much as a mash note to the foxtail lily aka desert candle (Eremurus spp). Love isn't strong enough a word. My recent Garden Bloggers Fling trip to Denver, Colorado, technically in the same planting zone as Toronto, made me fall all over again, and again, and again.
Rather than "constant," think "elusive." The aka should give you a hint: desert candle implies the well-drained soil (which I have) and baking sun (which I sure don't) these gorgeous tuberous plants need, along with a good feeding.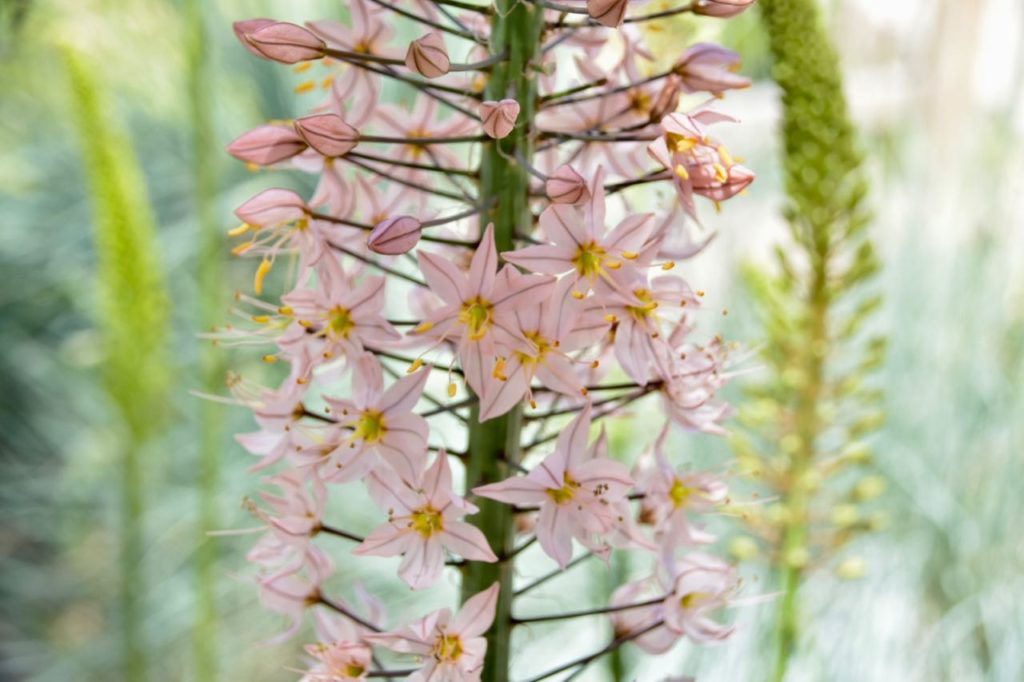 They're hardy to USDA Zone 5 – that's Toronto, or Zone 6 in Canadian. But have a look at our post which shows them growing profusely at Larkwhistle, in Canadian Zone 4. Consistent snow cover there might have been the secret. Or heavy winter mulching? Wish I could ask Patrick Lima, but since 2013 Larkwhistle is no longer open to visitors.
Cursor over the gallery above to read the captions. Or click any image for the (sadly, uncaptioned) slideshow.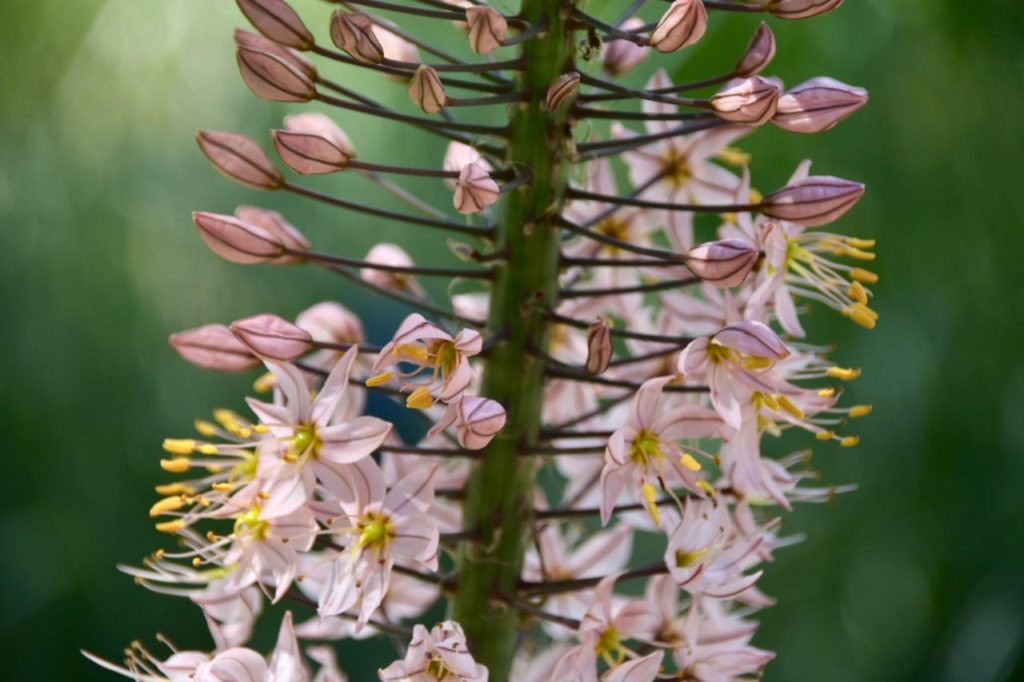 Now that you've fallen in love with the pictures, for in-depth history and cultural info, zip over to these articles by bulb guru Dugald Cameron on the Toronto Botanical Garden site, or this one from the Chicago Botanic Garden.
Please let me know if it inspires you to grow them, and if you succeed. I love playing matchmaker.