It all started with a basement pillar that had been removed, years ago, by a previous owner. The shoring-up they'd done might have once been code. According to the structural engineer we consulted, just in case, it wouldn't be code now.
And our basement project escalated from there.
For me, the worst of it wasn't what you might expect: the clearing and demolition of the basement, the mess, the noise. Yes, all of this was hard. But the hardest was digging up the plants in the only sunny spot in my shady front garden.
Especially heartbreaking after such a winter was the need to dig up a spring garden just coming into bloom.
In my tree-root infested soil, I couldn't have done it without a purchase made last year, the Radius Root Slayer. I got mine at Lee Valley. Boy, this is a tool that lives up to its name.
This tool is like a combination spade, blade and saw, and I put it to use digging up every kind of perennial plant in that area – shrubs, bulbs, long-lived forbs (a fancy term for herbaceous plants) in sandy soil clogged with the fibrous roots of Norway maple.
I've never had to fully excavate such a large a section of my mature garden like this before. It taught me plenty about the makeup of plants that succeed in dry shade, too. Those with fleshy roots that conserve food and moisture or woody ones that compete do well.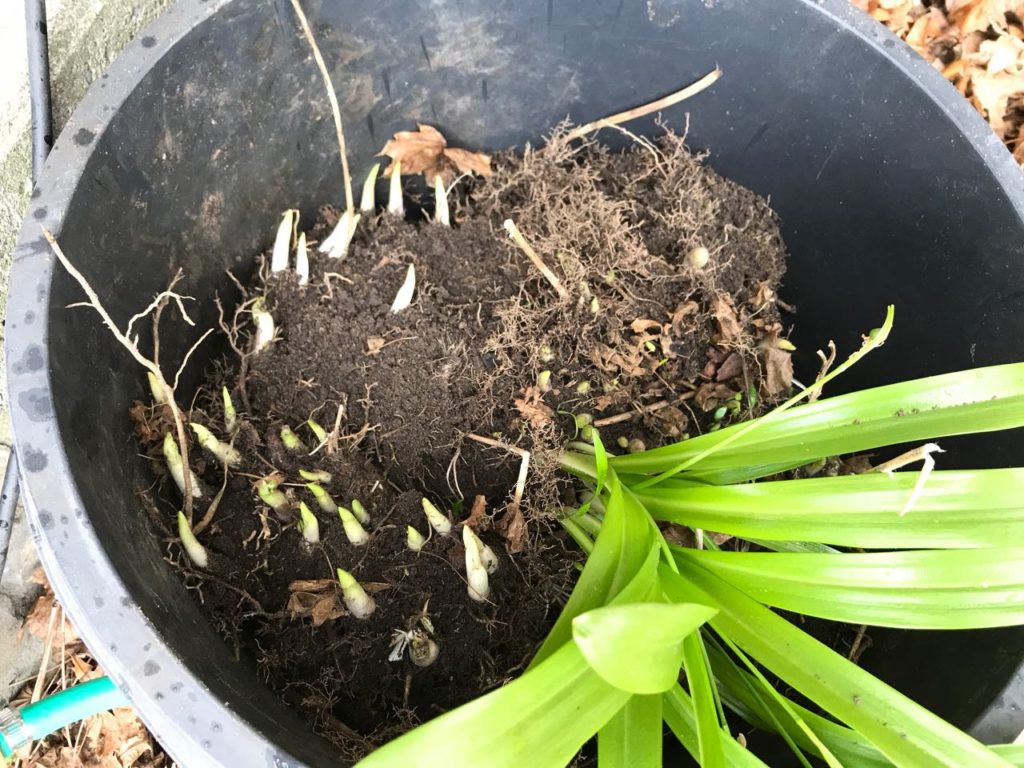 It's amazing how deep bulbs can nestle down into the ground, and digging up their delicate stems from rooty soil to transplant was a surgical process. Some survived. As you can see from the picture below, some were fallen soldiers.
No one is paying me to write about this garden god-send. If you have roots to slay, this is the tool to do it. Go forth and transplant!