Our 99-year-old windows are being replaced today. Much as I love the original look, I live with the downside all winter as I sit at my office keyboard with the window view – wearing mittens.
It is hard to type wearing mittens.
Mr TG just came to ask, "Do you want to keep the weights?" He laughed and showed me the rusty hunks of metal. They each weigh a ton. We'll have 12.
"Weights?" I said. "Wait! I have a cunning plan." And I showed him these pictures.
These are from the 2014 Garden Bloggers Fling in Portland in the garden of the Kennedy School McMenamins restaurant and inn. And the weights used to create these spiky installations turned up when they replaced the windows. An idea worth filing away and stealing, four years later.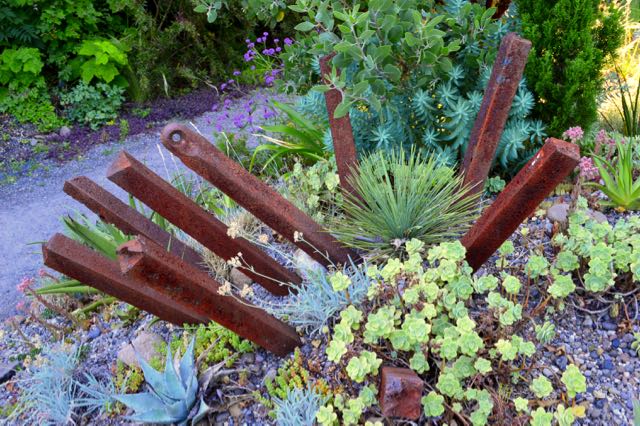 What will I make of mine? You'll have to drop in later to see. Hopefully, they will be worth the… wait.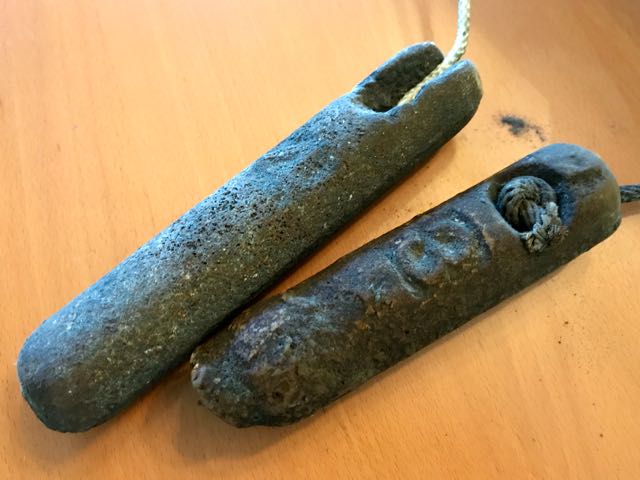 What would you do with them?