Yesterday's frigid winds had me dreaming of summer – and sunshine. And reminded me that America's National Garden Bureau (wish Canada had a similar organization) has the perfect "Plant of the Year" for a day like that. Coreopsis or tickseed. Sunshine on a stick!
As usual, here am I, the shady gardener, yearning for plants I can't grow. But if you have a sunny spot, tickseed can be a blooming machine in your garden, especially if you deadhead regularly. Plant it, and think of me.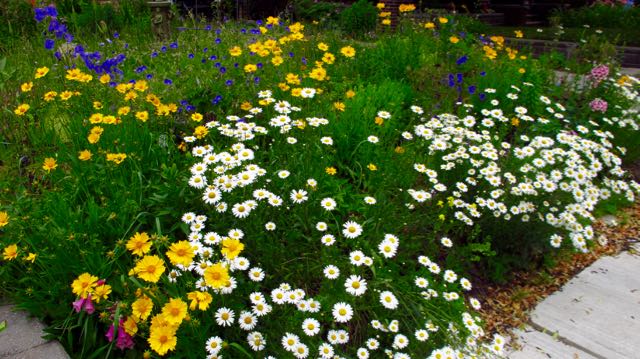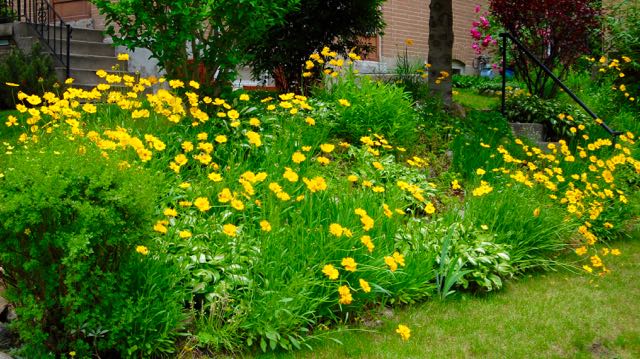 Like all members of the daisy family, this (mostly) perennial can be an attraction for pollinators – though not a top choice, as this article from the Xerces Society explains. Still, I managed to capture one proof of the pudding, below.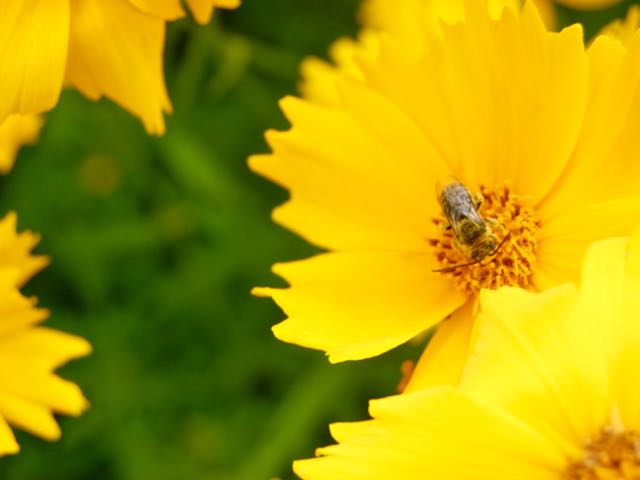 Coreopsis can be a bit floppy in its basic form. But hybridizers have introduced a whole wealth of new, more compact and better-behaved forms and a wider array of colours – as you can see here.
Keep in mind that most double-form flowers, like the pom-pom Coreopsis 'Solanna Golden Sphere' below, sacrifice pollen for petals. I'm rather keen on the white and red C. 'Jive'. What do you think?
Updating the post to let you know that it is possible to start this perennial from seed (sometimes, it can self-seed, all by itself). The Coreopsis 'Early Sunrise' was, in fact, an All-America Winner back in 1989.