So you're desperate to get out and do something in the garden? In our Canadian Zone 6 (USDA Zone 5), you'll be happy to learn some annual seeds are okay to scatter right now. Some may have already scattered themselves last fall – and early spring is a second chance to do it yourself. Provided you've picked the right spot, some annuals prefer be in place outside, ready to sprout as the time is right.
We call these hardy annuals, because although the plant won't live over winter, their seeds may. They're waiting for their moment to do their thing. Cosmos and Calendula are examples. One of my favourites is love-in-a-mist (Nigella damascena).
It's also called devil-in-a-bush. Is it the horns on the pod – or perhaps because the flip side of self-seeding annuals can be their determination willingness to self seed – if and where you don't want them to?
But let's not look a gift horse in the mouth. Let's look at this interesting flower, and why you might want it in your cutting garden.
This is another member of the big buttercup family (Ranunculaceae). Not yellow like buttercups, but you can see the family relationship in cousins like Clematis and Delphinium.
For love-in-a-mist, that "right spot" I mentioned is a sunny one. So I'm forced to admire these in OPGs (Other People's Gardens). Maybe yours?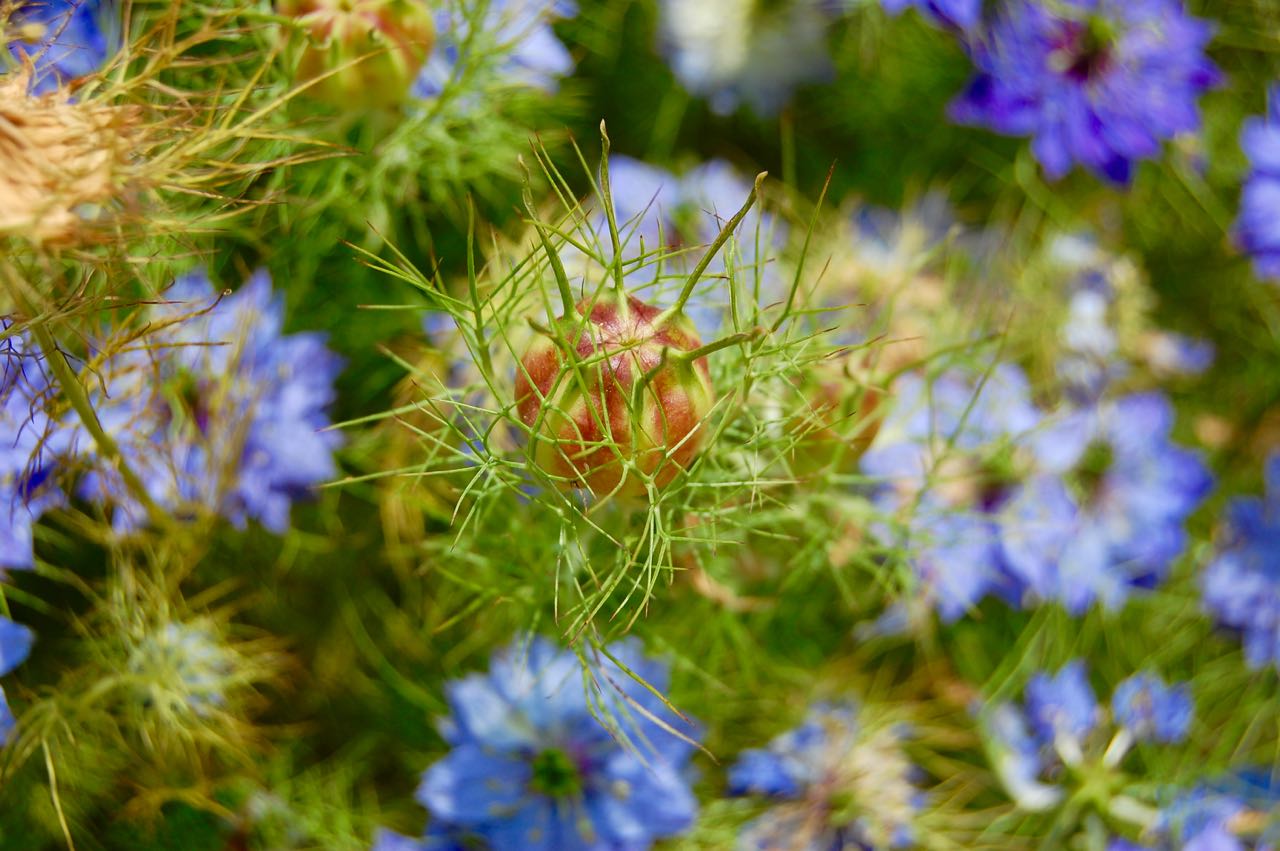 Don't sow all your seeds at once, because any Nigella seeds that germinate from fall or early spring planting will flower only for a few weeks. Save some to plant every few weeks during spring, and (if they're happy) you might have flowers all summer.
The seed pods (properly called capsules) are long-lasting and add their own sculptural form.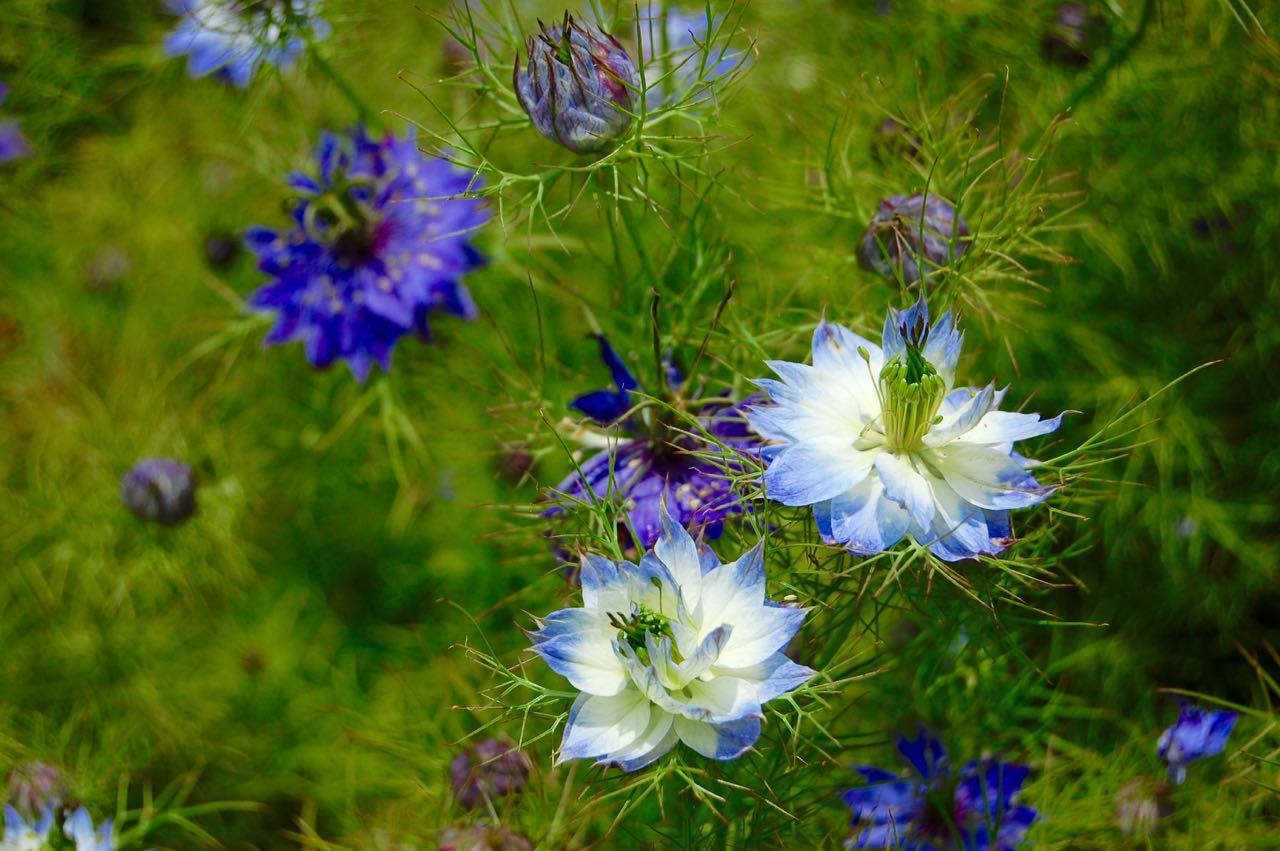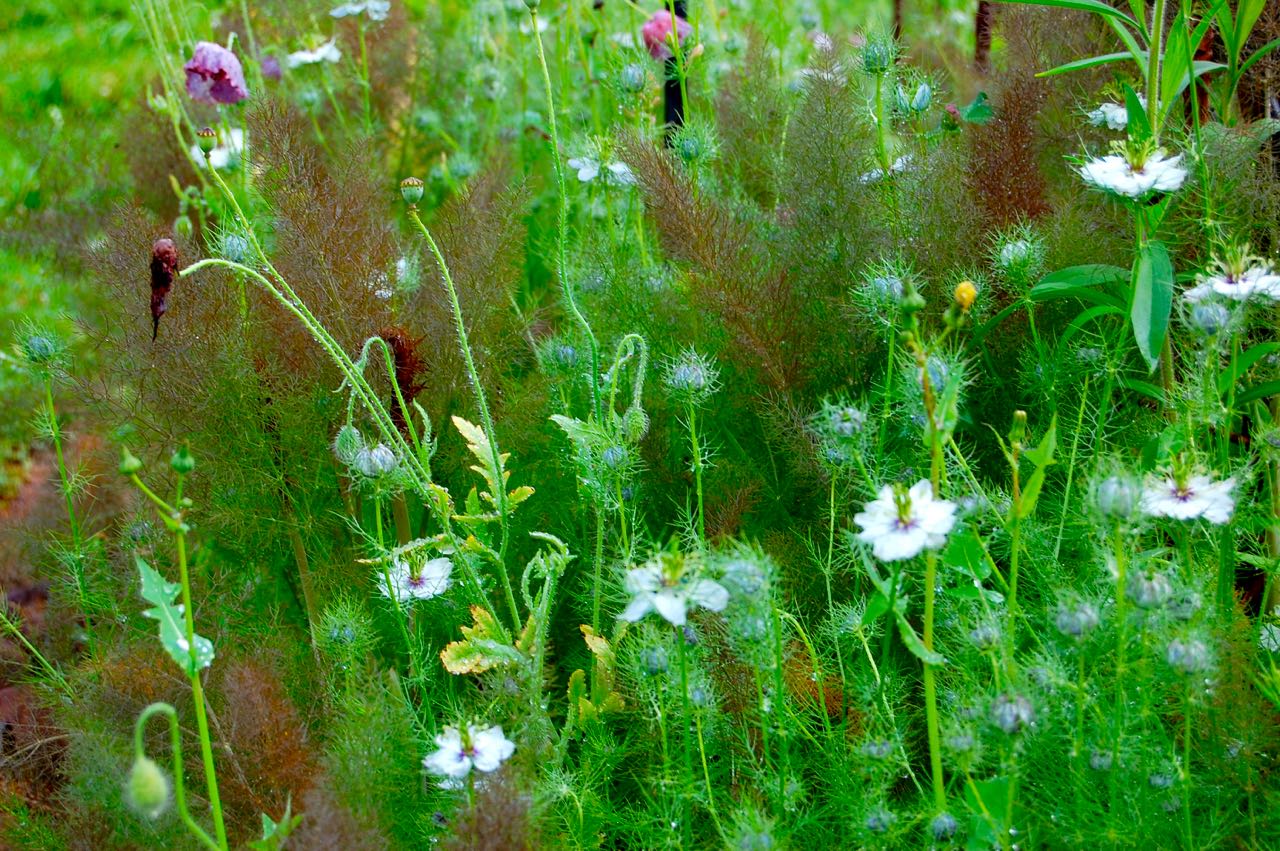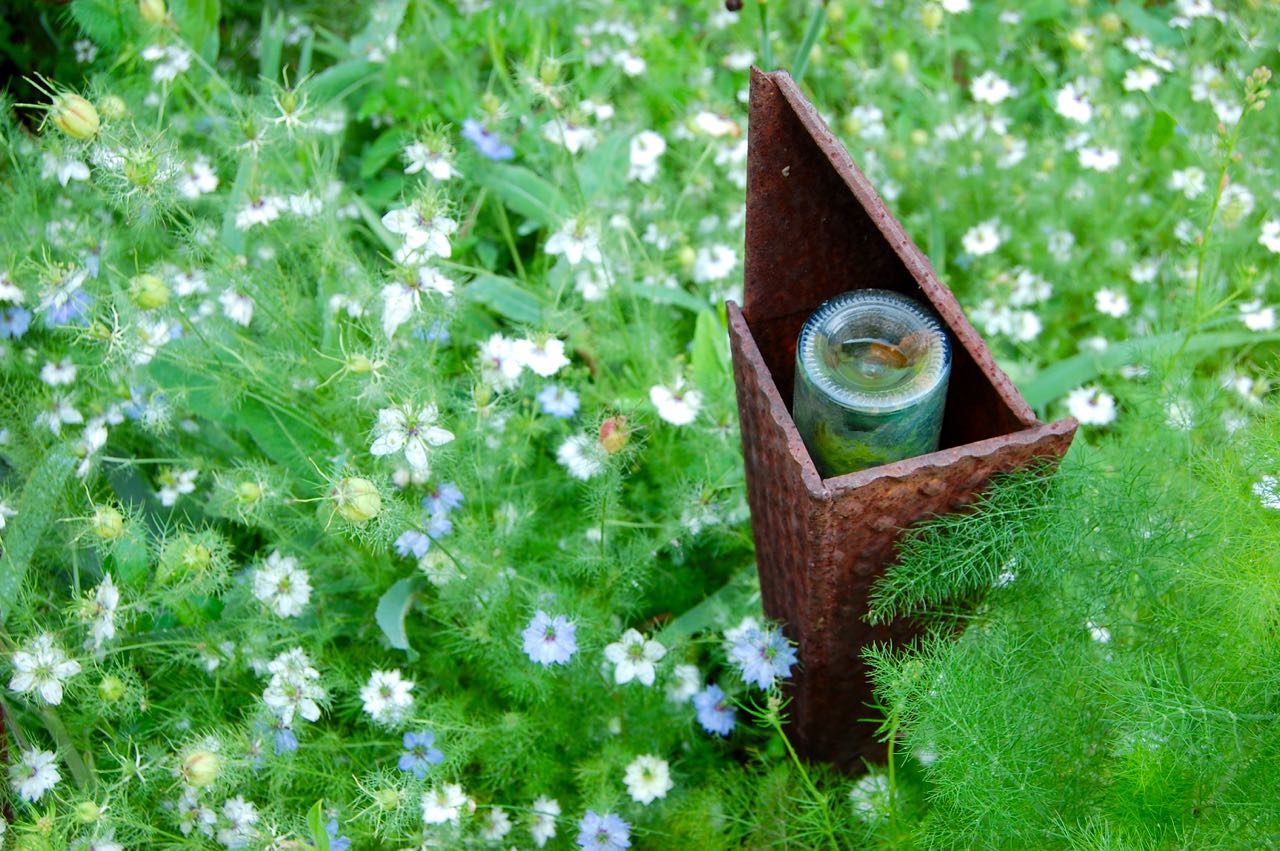 You'll find many Canadian sources for Nigella damascena including OSC Seeds.
A new side of this genus for me is that another species Nigella sativa is a foodie favourite, its seed used in Indian and Middle Eastern cuisine. It's possible that its flower is actually my cover girl. They're similar.
How about you – what has been your experience with either of these?