Yes, we publish our own gardener's journal, but we think there's room for all of us. Read on and find out how you can win a copy of the new one from B.C. garden writer Donna Balzer and her daughter Chelsie Anderson, The Three-Year Gardener's Gratitude Journal.
Balzer's journal announces its attitude right from the cover, with fun illustrations by Mariko Paterson. We particularly loved Mariko's work when we reviewed Donna's book No-Guff Vegetable Gardening (cowritten with garden friend Steven Biggs) in 2011. They appear again inside and on stickers to highlight your hits or misses. You gotta love stickers, no matter how old you are. I speak from experience.
Three consecutive journal entries for every day of the year let you compare your gardening experiences over a three-year arc. Beginning each month is a spread where you can look ahead and back and embrace grateful gardening.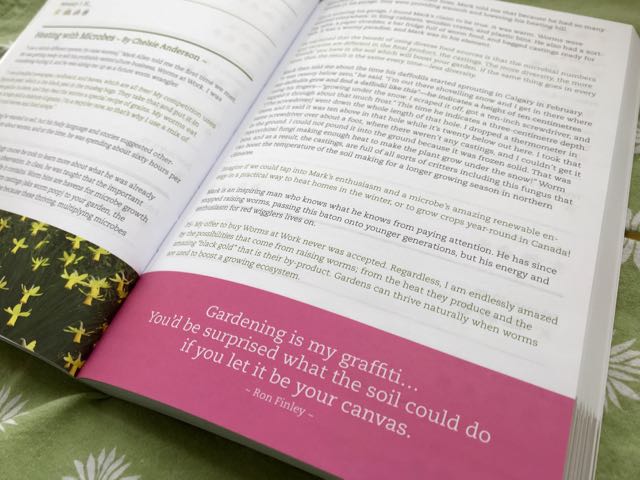 Every week ends with a short article by Balzer or Anderson; sometimes it's more how-to, and sometimes more a meditation on personal gardening experiences. Each is a quick, friendly read.
Think you'd like to have a copy? Leave a comment on this post, and we'll draw a name at the end of February. Tell us what you're grateful for! Sorry, this has to be Canadian commenters only. Sadly, the high cost of mailing a book out of the country isn't in our budget.
[UPDATE: We drew our winning entry today, March 1st, and have emailed our winner, who is *drum roll drum roll* – Betty! Congratulations! We hope you enjoy three (and more) years of things to be grateful for in the garden!]