When Pantone named Ultra Violet its "Color of the Year" 2018, native plants were way ahead of them. Pollinating bees and butterflies love the colour purple – because that's how butterflies' and bees' eyes are made. So it's unsurprising that many native plants can be found at this end of the spectrum. It's especially true for fall plants striving for their kick-at-the-pollinating-can late in the season. It's like they're saying: Choose me, choose me!
Back in October 2017, the new plantings along lower Leslie Street were alive with all variations of ultra violet aka purple native flowers. These included new world asters (Symphyiotrichum spp), gayfeather or blazing star (Liatris spicata), ironweed (Vernonia fasciculata), hoary vervain (Verbena stricta) and coneflower (Echinacea purpurea).
What a lovely bouquet they made. Little did they know the'd be so trendy just a few months on.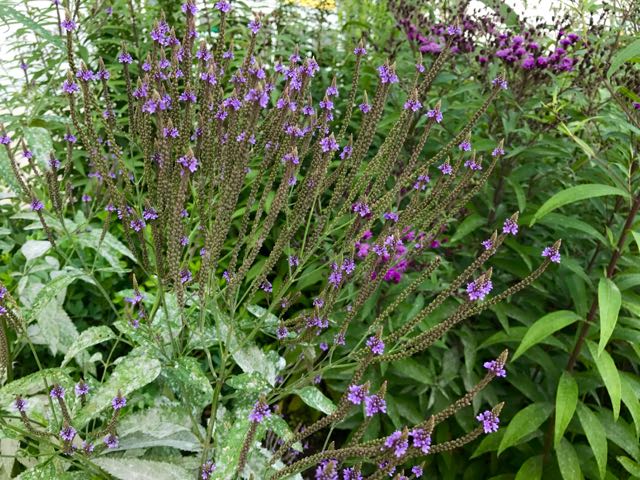 Will you be growing the colour of the year this year? Or should I call it the colour of every year since they first evolved?