This month, I've learned you can't do everything. Setting priorities means doing what counts most (such as saving the Gladiolus corms that have given me such pleasure), and setting the rest aside (such as NaBloPoMo 2017).
Before the unseasonal cold snap this month, I dug up the corms above. What's a corm? It's the thickened stem that is the "bulb" for plants like glads and crocuses. They store energy so the plant has something to nosh on next spring, in the same way that true bulbs (such as onion and tulip bulbs) do.
Until my "what the heck" experience with glads a couple of years ago, I never understood how easy (aka Helen-proof) glads are to overwinter. Typical advice is to dig the bulbs after frost kills the foliage. But I knew that this severe turn in the weather might be too cold. So I simply dug them up and brought them inside to cure, letting the skin dry for storage. Last year, as the weather cooperated I let them cure for a few days outdoors.
Here's what to do next.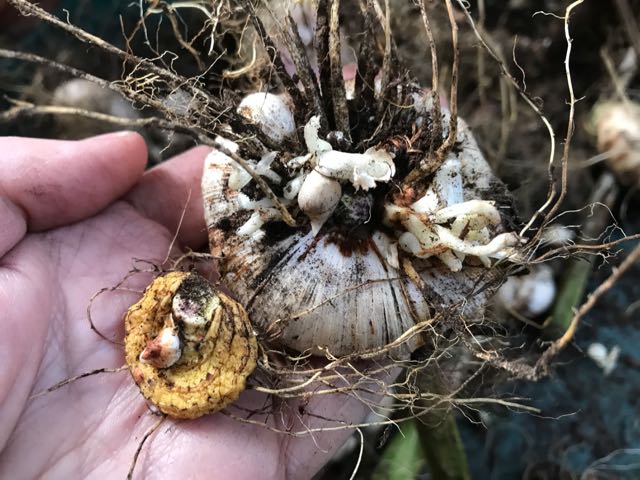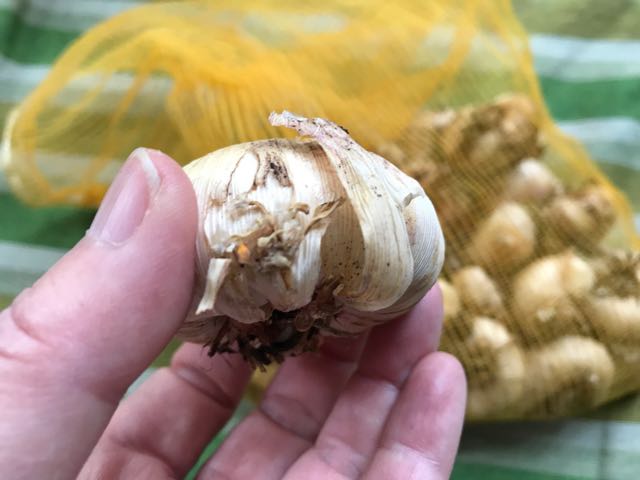 Call this my "what the heck" method! It has worked for me two years running. Give it a try!