It isn't unusual to see Toronto playing other cities on film or TV. Toronto pretends to be New York in shows like Suits, for instance. But I went Hey! with delight seeing our city cast as a place on a different planet in a recent episode of Star Trek: Discovery.
Welcome to a celebration on Vulcan! That accounts for its greenish tinge. In real life, it's the Aga Khan Museum, shown as it looks in late autumn. It's one of my favourite times to visit this monumental public plaza, when the allées of serviceberry (Amelanchier) are in their blaze of fall colour. Spring blossom season comes a close second.
Here's how it was when I visited for the first time, back in 2014.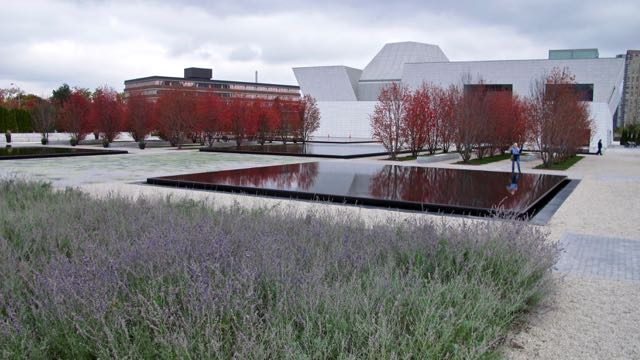 The Ismaili Centre shares the plaza, and the two buildings have photogenic views of each other's architectural drama through the trees.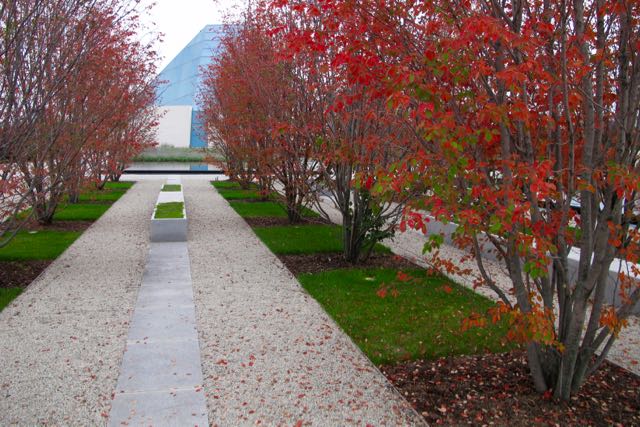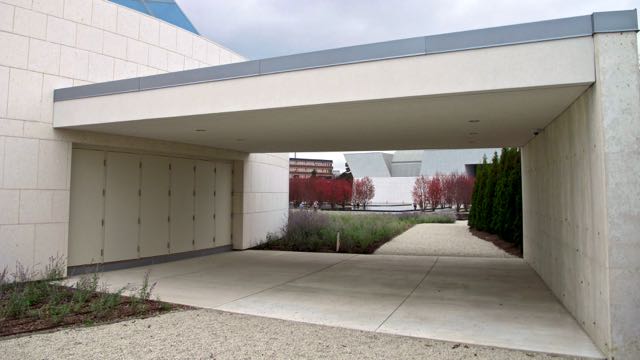 On the inauguration of the Aga Khan Museum, I got to share the press podium with the brass, and watched an artisan create this amazing relief in the Ismaili Centre lobby while I was waiting to be admitted. Mind boggling.