Today's cold snap reminds us. Winter is coming! The first frost for Toronto statistically falls around October 29th. But when overnight temps dip into the low single digits, like now, we know that anything could happen. So today, in honour of Cathy's In a Vase on Monday (IAVOM) over on Rambling in the Garden, I took pity on some of my tenderer plants and rescued them for my indoor enjoyment.
Actually, as I've mentioned before, despite their tender look, annual nasturtiums (Tropaeolum majus) are pretty tough customers, and can take a fair bit of coolth (the flip side of warmth). There are lots of seeds strewn around to gather for next year, though. Before the real big chill comes, I also have geranium (Pelargonium) and Begonia cuttings overdue for the taking, Dahlia tubers and Gladiolus corms to dig up once the frost comes, and a few shrubs in pots that will need winter homes in the ground.
Plus, about 500 bulbs to plant. Yes, at ordering time this spring, my eyes were way bigger than my current appetite for bulb planting.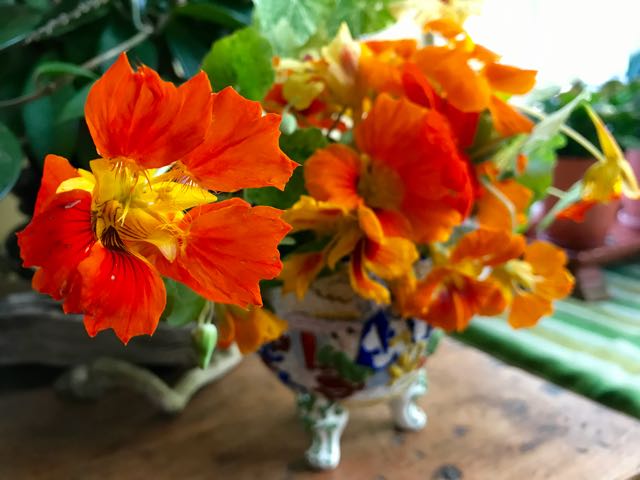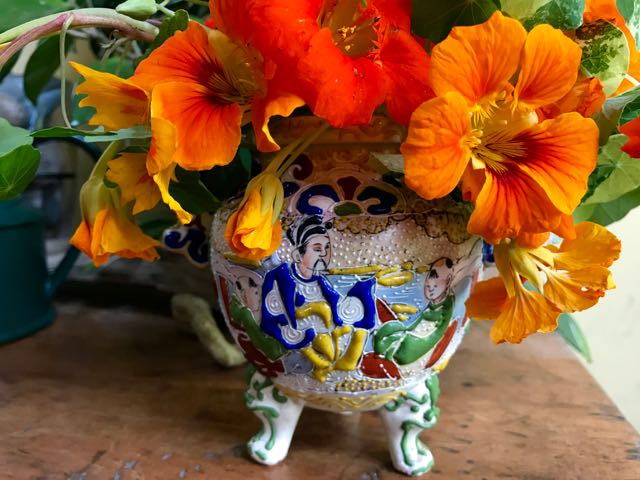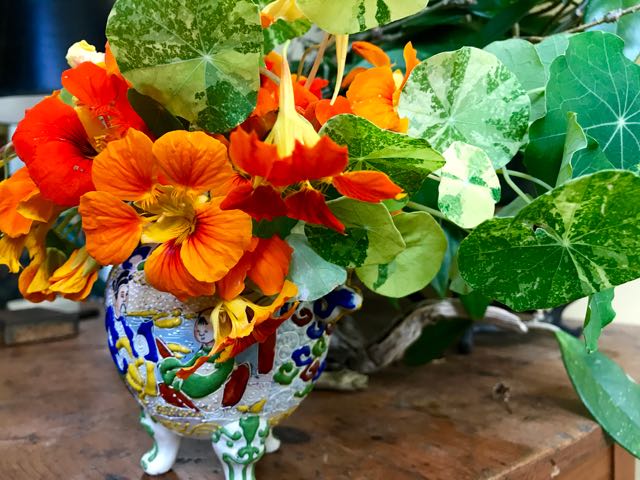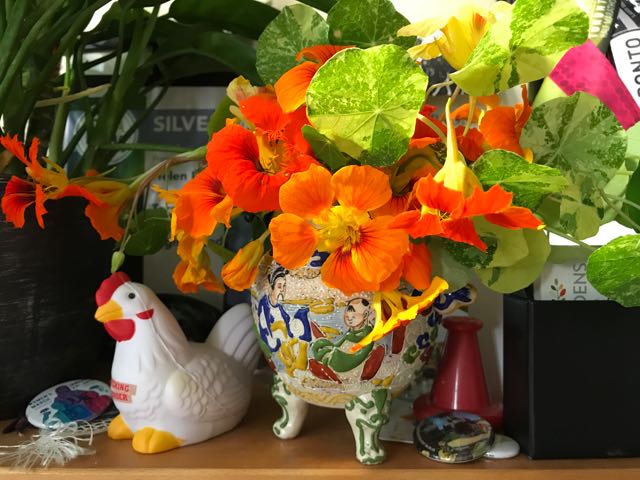 I'm loving this IAVOM meme, which gives me the excuse every week to do one of the things I like best. And it's quicker and easier than planting 500 bulbs. Don't you agree?