Ireland has beautiful gardens, and I'll soon be writing about them. But you won't see these spray-painted heathers in any of them. Pictured at the Irish big-box store Woodie's in Dundalk, County Louth, they prove that even countries with beautiful gardens can commit serious "crimes against nature." They put the "vulgar" in Calluna vulgaris.
Online snooping reveals that this crime has been around for at least as long as the spray-painted succulents at that link – like these I first saw at Canada Blooms in 2013. Think of the fuzzy picture as my hand shaking in horror. Oh, the horror!
I'm not usually a plant snob; this is an exception. All I can say is, "But whyyyyyyy?"
Do they remind you of the hair on Troll dolls? Maybe that's part of the attraction. Click any image for a sharper, larger view. The last picture above shows the natural look of the plant in bloom, and they're already naturally colourful in both foliage and flower. Tour around the website of the UK Heather Society and see.
But I guess a country with heather to spare can afford to go a bit wild from time to time. What do you think?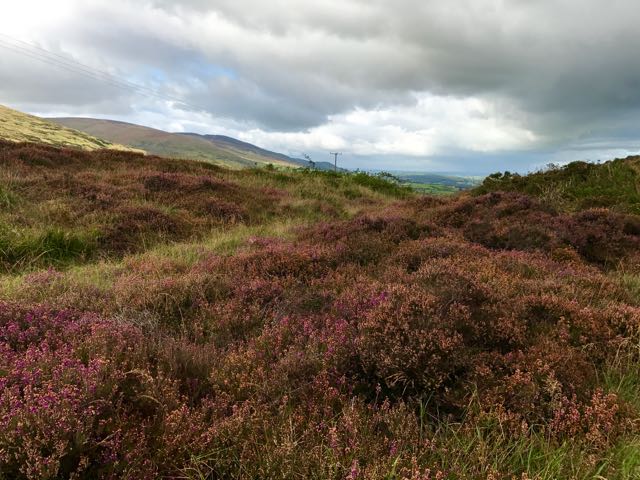 For info on growing heathers and heaths (Erica spp., the spring-blooming lookalike cousin), Dave's Garden has a good reference.
And come back for my upcoming series on gardens to visit in Ireland. On which topic, you might start with my look at the Italianate Peto garden.