Tables set amongst the vegetable rows at Muir Ranch School Farm
"A day of thanks for the blessing of the harvest" – that's what Thanksgiving is about. And if we did it earlier in the year (even earlier than we [ahem!] sensible Canadians do), I imagine Thanksgiving dinner might feel something like the farm-to-table dinner I had the pleasure of experiencing at Muir Ranch in Pasadena, California last September. I'm grateful for the opportunity.
Muir Ranch has a great story. It's a high school, transformed in 2011 into an urban farm school. Students can come to perform community service or complete paid or for-credit internships – by growing fresh vegetables and flowers. And, sometimes, by serving at a dinner like ours.
Invited chefs made yummy stuff with the produce from the farm – like these grilled cauliflowers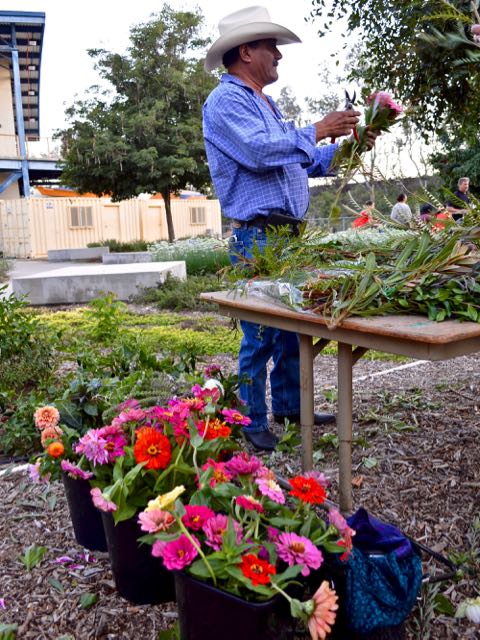 Slow flowers from the garden awaiting magicking into bouquets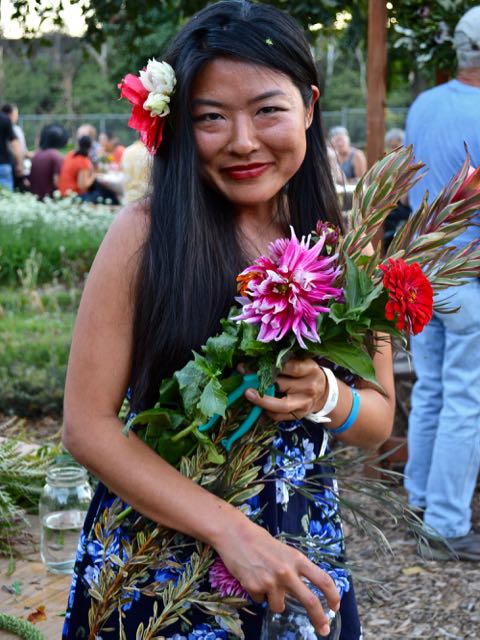 Beautiful.
Some of us sat down right away and got to know our dinner mates before dinner was served
Some of us (like Dee Nash of RedDirtRamblings) explored the flower and vegetable beds.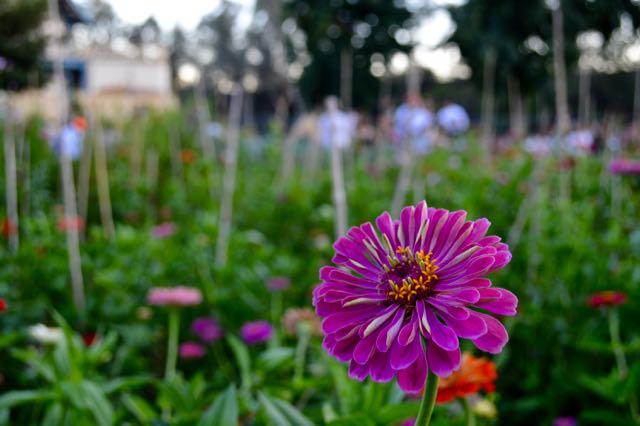 I was one of those
The 1.5-acre site was pretty intensively farmed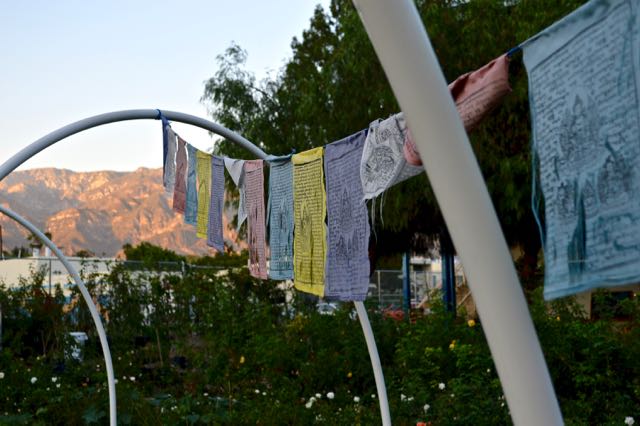 And that mountain backdrop continued to catch the sun as it set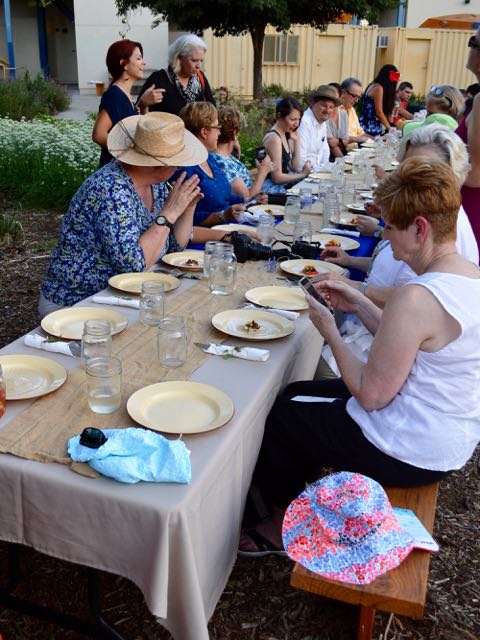 Eventually, we all began to take our seats
 We didn't need alcohol to lubricate our conversation. In such a setting, it flowed naturally.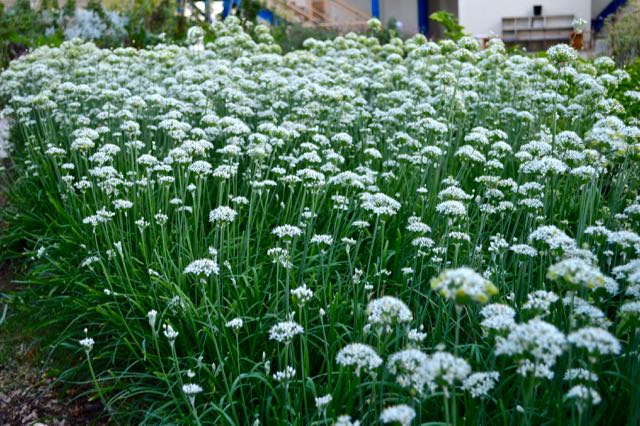 We admired our dinner-ingredients-to-be
Bouquets bloomed every few feet. Many mixed flowers with edibles like sorrel and amaranth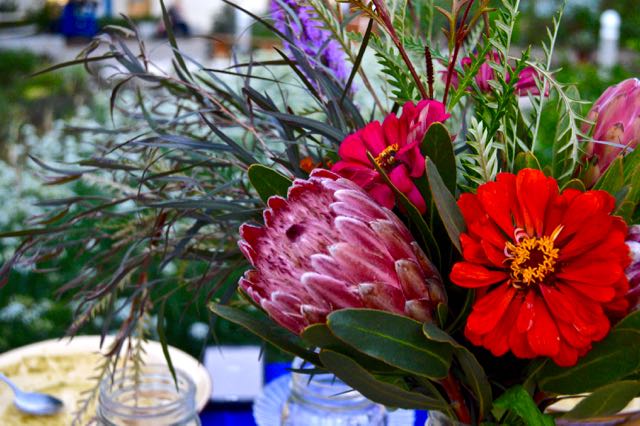 Or the exotic (to me) with the charmingly everyday such as zinnias
Purslane soup, with cilantro, ginger, garlic chive flowers and fried amaranth. Just one of the interesting dishes served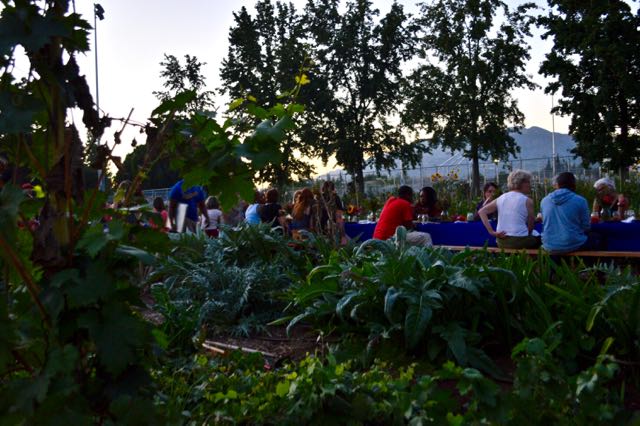 Darkness began to fall.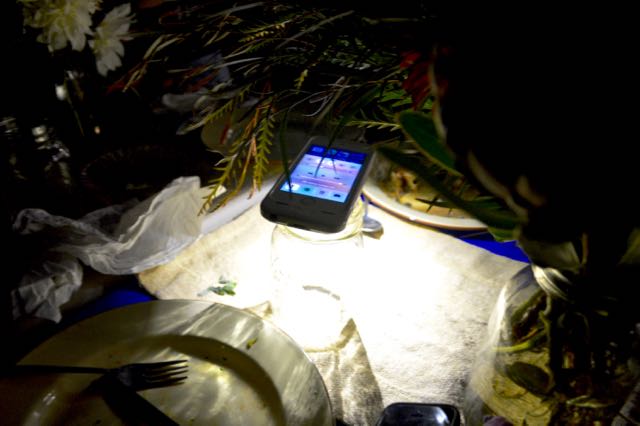 We were shown interesting ways to light up our table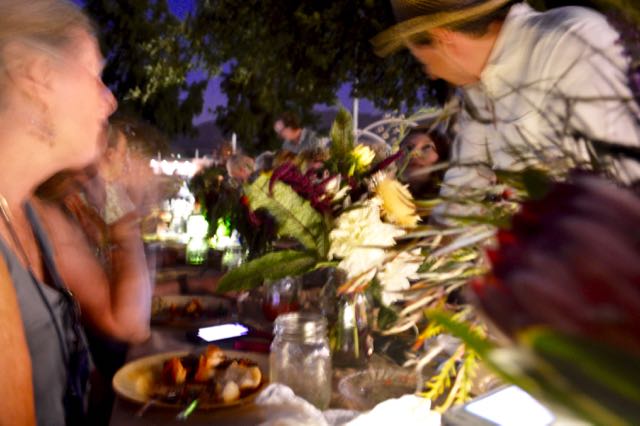 Magical.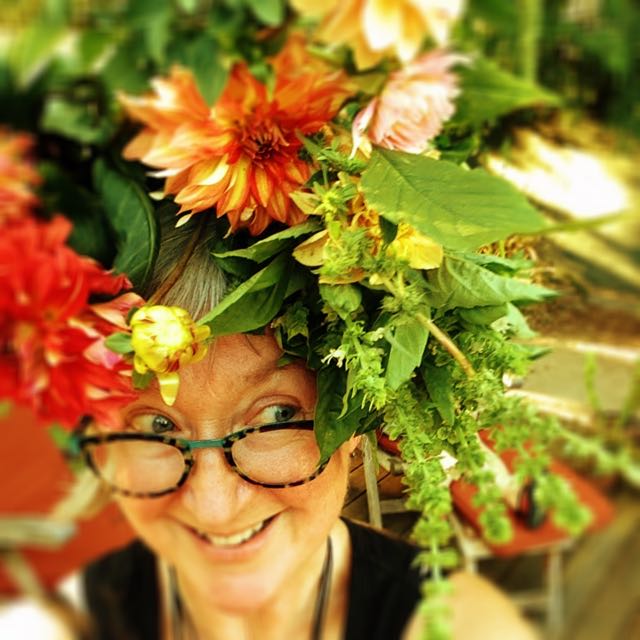 It was a happy accident that caused Mud Baron, Project Director at Muir Ranch, to invent #FlowersOnYourHead – a pretty way to promote growing flowers. Check out his Instagram for the most fun you'll have with flowers on your head.
Happy Thanksgiving, whomever or wherever you are, however and whenever you celebrate!