What is that – a flower spike? Could it be? It is! My Clivia is blooming!
This was a year for miracles in the garden. Not only did the Hoya I'd tended for 30 years bloom for the very first time this spring – it did it three more times in succession over the summer!
And the Clivia I wrote about two years ago – suspecting the plants were virusy – put out two flower spikes this summer. What did I do right? I have no idea. Perhaps fed it a bit more often? It certainly didn't get the cold spell it likes between October and February – which is apparently why it bloomed in June and not March, as it should.
Who cares! By blooming, it has given me hope. Perhaps I'll figure out a way to chill it. Perhaps I have a sister with an unheated sun porch. Or perhaps I'll actually follow these detailed care instructions from CliviaUSA.com. And maybe I'll have even better luck (and more to be grateful for) next time.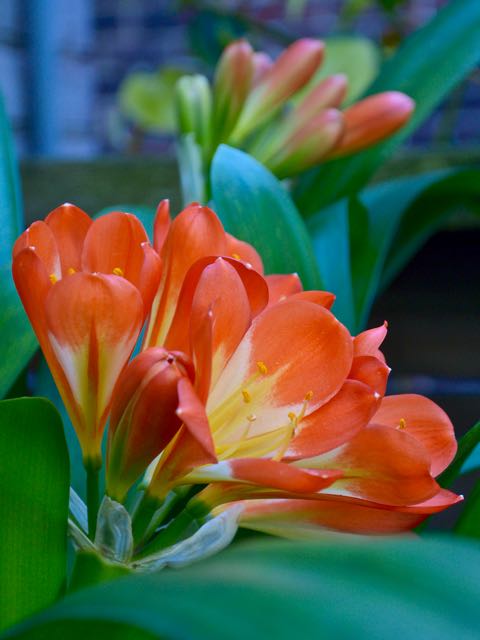 My friend Veronica tells me the secret with clivias is to ignore them. Perhaps that's what I did right?