A cottage garden feel in the colours of the Canadian flag (with sunshiny touches of yellow). And a matching red door.
Just in time for Canada Day, a Leslieville garden full of ephemeral red poppies and what look like common ox-eye daisies. This stopped me in my tracks as I passed. Happy, happy Canada Day!
Patriotic or not, what a glorious combination!
It's hard to see from the photograph, but these are two shades of red. The one on the left has more blue.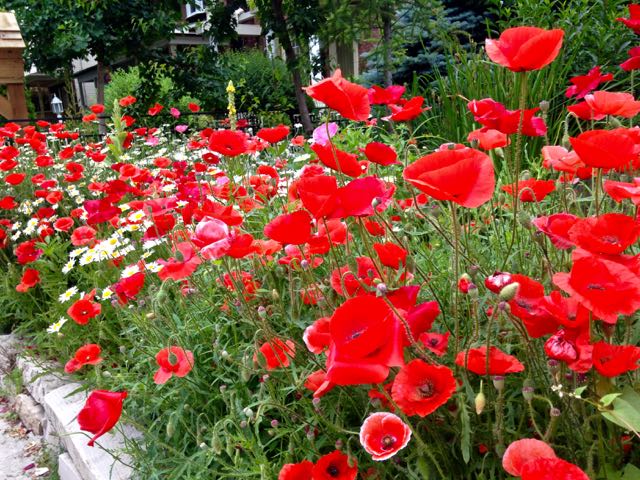 These pics are the best I could do with my phone camera – still, I hope they communicate the loveliness of this display.