The gardens of Hogg's Hollow are putting on their best for you, this weekend
If Agatha Christie had set a mystery in Toronto, Hogg's Hollow would be the ideal locale. Though many of the original bungalows have been remade in a grander style over the years, the neighbourhood's narrow, windy streets still have the feeling of a village, lost in time. It's tucked away in a valley near Yonge and York Mills – and a river runs through it, complete with bridge and village green. All of this makes Hogg's Hollow both a little out of the way and a little out of the ordinary.
Add gardens, and you have this year's Through the Garden Gate, happening June 14 & 15, 2014 – that's this weekend. Who dunnit? The Toronto Botanical Garden, of course – the tour is their major fundraiser, and online ticket sales end this Friday at noon. Looks like a perfect weekend for it.
Doesn't this look like a country lane? Many gardens on the tour make the most of their West Don River views.
There's a nice mix of gardens, from formal to informal.
No front lawn here!
Find inspiration in the container gardens, too…
Or in the architecture.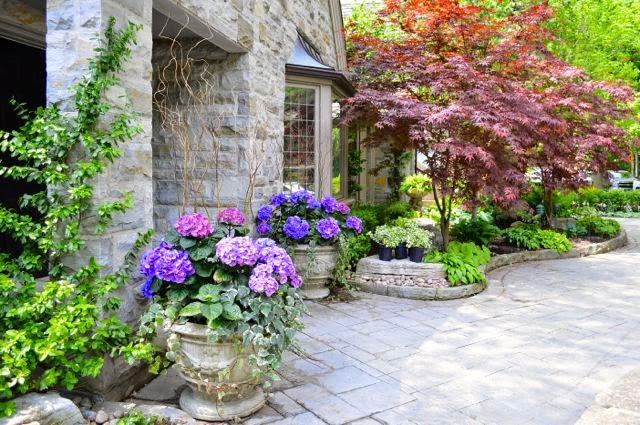 Be sure to charge your camera batteries and bring extras. Like a good mystery, I've left the best bits for you to discover.