Taming Wildflowers is Miriam Goldberger's just-launched book from St. Lynn's Press
Between the front cover's exuberant coneflowers and the back cover's Piet Oudolf blurb, Miriam Goldberger's work of passion Taming Wildflowers is the little book that could. Although it appears skinny, this is a highly concentrated primer on knowing, growing and using wildflowers.
Toronto-area folk might know Miriam as the co-founder, with husband Paul Jenkins, of Wildflower Farm, also developers of Eco-Lawn. If you are around my vintage, you might also recall Preggae Woman, which Miriam created to help women stay fit before, during and after their pregnancy.
Energy, she has aplenty. I'm glad Miriam focused it on the writing of this book, which covers wildfloweriness from botany to bouquets. She gives how-tos on seed-starting, some planting ideas, and low-downs on 60 of her favourite wildflowers, by growing season. Most of all, she stresses that wildflowers are flowers to be picked and enjoyed – not in the wild, but in your own back yard.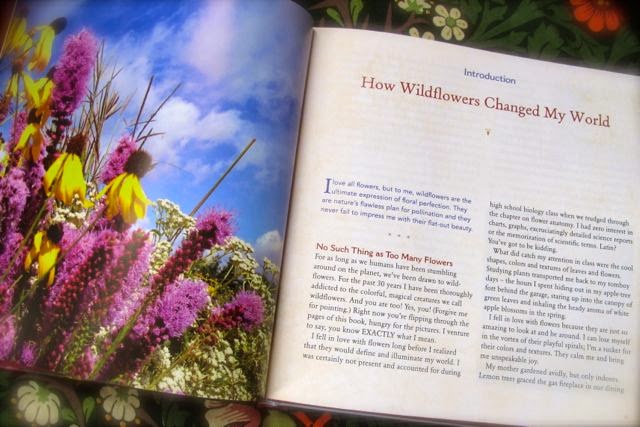 I've known Miriam Goldberger for years, and when I congratulated her at Canada Blooms, she told me that this was a book she felt she had to write. Happily, St. Lynn's Press gave her free rein to create the book she wanted it to be.
Is this the definitive book on wildflowers? Yes and no. For example, my old copy of Lorraine Johnson's The New Ontario Naturalized Garden delves into a wider array of plants. However, Taming Wildflowers is accessible and well-organized. And hardly a page goes by without one of the unstudied photos that match the wild subject matter. I only wish more of the photos were larger.
Besides, Miriam's enthusiastic, experienced voice and easy-to-follow instructions make it all seem so possible. I, for example, who cannot be trusted with a seedling over winter, was delighted to see her start seeds that need cold, moist stratification (Doesn't that sound scary?) by simply sowing them in pots and leaving them outdoors in winter (Oh! Not scary at all.). Good, basic reference material.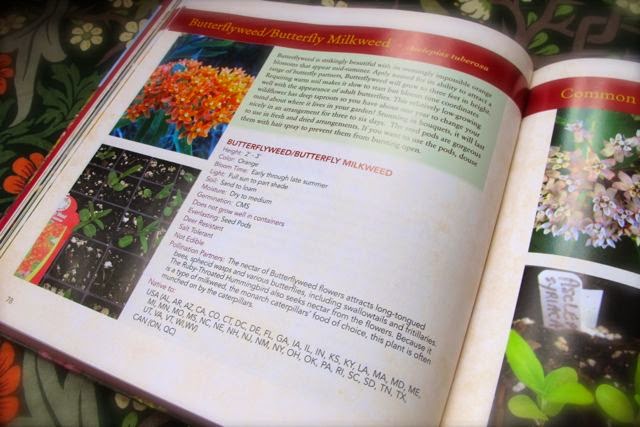 An example of the quick-reference info on plant pages, including photos of the primary and secondary leaves – so you can differentiate wildflower seedlings from weeds. Light, soil and moisture preferences help you choose plants that work best for your growing conditions. Native states/provinces are given, if prefer to use only local natives. Also listed are the birds, bees, butterflies and other wildlife attracted by each species.
Full disclosure: In my review copy, were were tickled to read our names in the acknowledgements, and near the top (it can be handy having a name that starts with the letter B). Nevertheless, I believe my review is honest and fair. But I hope you'll judge for yourself. Let us know what you think.