At their preview event at the InterContinental Toronto Centre, Canada Blooms went Wild – the show theme for 2014.
Best idea ever! Last week, Canada Blooms kicked off its 2014 show with its first-ever January sneak peek. And this January, we sure needed a reminder that spring might someday be on its way. It's hard to recall another winter with so much "Canada"* and so few anything-resembling-blooms.
The InterContinental on Front Street provided the wine, and the show team provided the spirit. One of the spirited ideas was a Bouquet Battle between five of the areas's top floral designers. Each was provided a bucket of materials, sight unseen, with just 8 minutes to whip them into something spectacular. Presided over by Blooms' creative director Columba Fuller, the battle was fun to watch.
We were also treated to a peek at some of the show gardens. It's great to know that a couple of the items on our wish list will come to pass. Biggest, for me, is restoring the youth component. Four schools in Niagara and Halton will help design and install the Canadian Wildlife Federation's Natural Habitat Garden. They'll also be giving presentations in the finished garden. Essential.
The floral designers worked like the wind.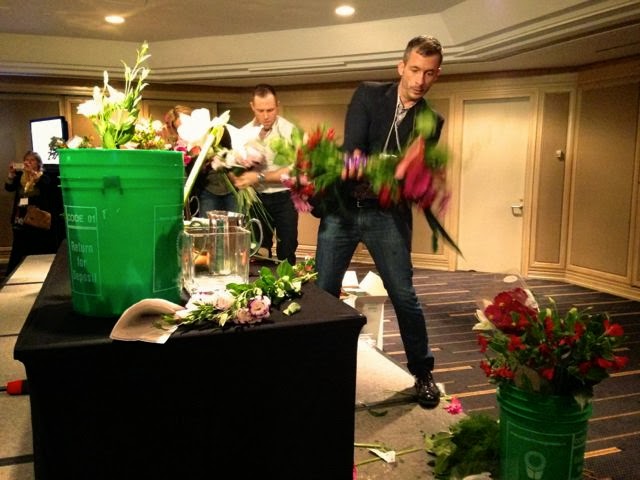 Todd Kjargaard put on an animated show as he snipped and shaped. Yes, it was wild.
Afterwards, the crowd was encouraged to vote for their favourites. I can't tell you who won. They were all excellent.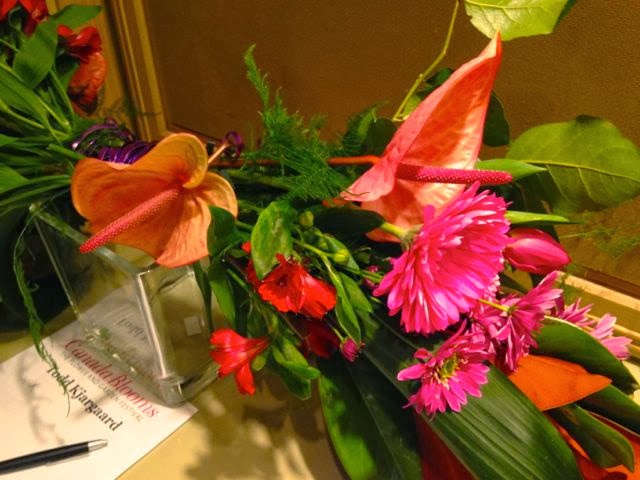 What follows are just three: First up, a cupid's bow by Todd Kjargaard.
Giancarlo Cianciotta's bouquet featured a bejeweled trail of feathery asparagus fern.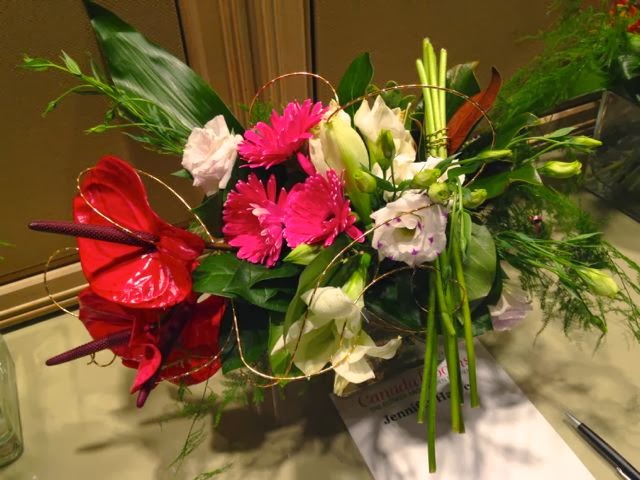 Even the cut stems became a feature in the arrangement by Jennifer Harvey.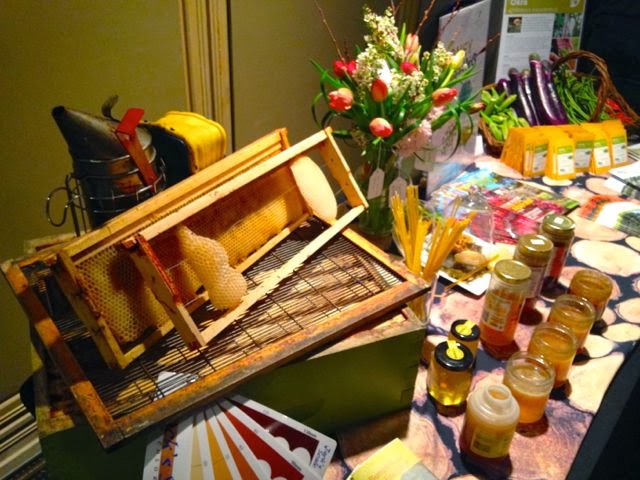 Also present, the Toronto Botanical Garden with a honey tasting. Sweet.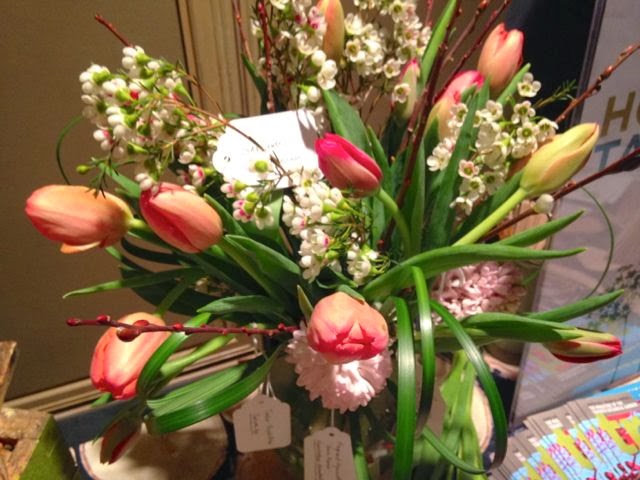 The TBG's flowers were springtastic, too.
Right now, designers pro and amateur are ignoring winter and planning and scheming for March 14-23, 2014. Maybe you'll try your hand at an arrangement. Check the Garden Club of Toronto website for info. There's even a photography section, but get your shots in by February 21, 2014. I feel that Wild is a welcome theme after this wild, wild winter. Are you tempted?
*By "Canada," I mean the igloo-studded perception. Wrong. Right? Watch your step on the ice, now.