Double Early Tulip "Monsella"
You know that feeling where you're a kid and there are thrills running up and down your body and you can't sit still because you can't stop thinking about the good thing to come? That thing that also seems like it will never come? Martin Short's Saturday Night Live character Ed Grimley showcased that feeling so perfectly, and it's exactly what I'm going through with The Spring Wait. I've been positively Ed Grimley-like for the last three weeks.
I can't believe it! I couldn't be more excited! This waiting is making me mental, I must say.
What makes this happen? The brighter light? The longer days? Just the very thought of crocus buds? The sap is definitely running in my veins and getting more intense as each new gardening catalogue lands with a slap in my front hall. I've had my nose deep into David Austin roses for the past few days.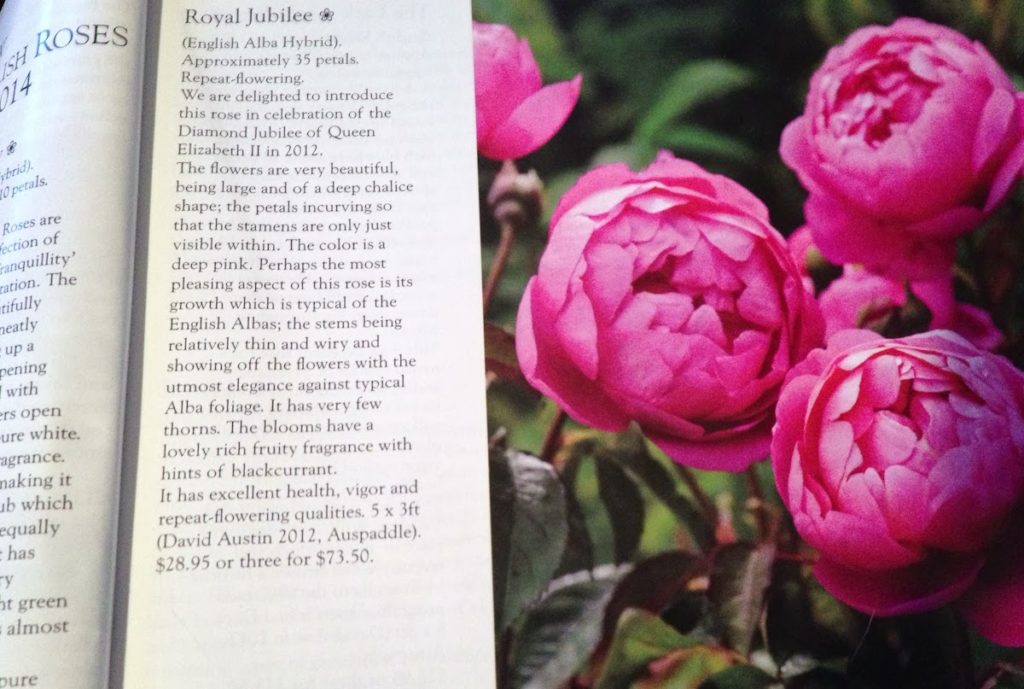 David Austin Catalog is making me mental.
It's only 24 days away now. That's just a little over three weeks! Not that you'd know by looking at the Toronto Weather forecast. It's staying in the minus double digits right into March, drat it. But it's definitely the last gasp. Isn't it? I mean, spring really is coming isn't it?? I'm so excited, I must say!