California dreaming at San Francisco's Conservatory of Flowers
At times like these, escape is tempting. I speak of the weather, of course. What else would a Toronto person want to escape from in November 2013? Luckily, Toronto has wonderful escape hatches in the form of conservatories – indoor Wonderlands and protected respite for lovers of all things green and growing. (As always, clicking the link takes you to more information.)
We've written about local conservatories before. Allan Gardens is a favourite topic. Last year, we also made a visit to Niagara's Floral Showhouse to be charmed by a corpse flower. You would, too! (Of course, there's also the Royal Botanical Gardens, but we haven't written about its conservatory.)
For this post, however, we're taking you far, far away (or, in one instance, far-ish) for a complete getaway. Far-ishly is the conservatory of the Buffalo and Erie County Botanical Garden. It's a short, border-impeded drive, but worth it – especially if you're there this week for Black Friday shopping.
A little farther is the conservatory at the lavish Biltmore Estate in Asheville, North Carolina. It's the original of all the wannabe "Biltmores," and the conservatory is, as you'll see, suitably spectacular.
Finally, our most distant destination today is the Conservatory of Flowers at San Francisco's Golden Gate Park. Wonderland, indeed.
The charm of the Buffalo conservatory, like so many Victorian conservatories, begins with the Taj Mahal-style grandeur of the architecture, composed largely of that magical substance, glass.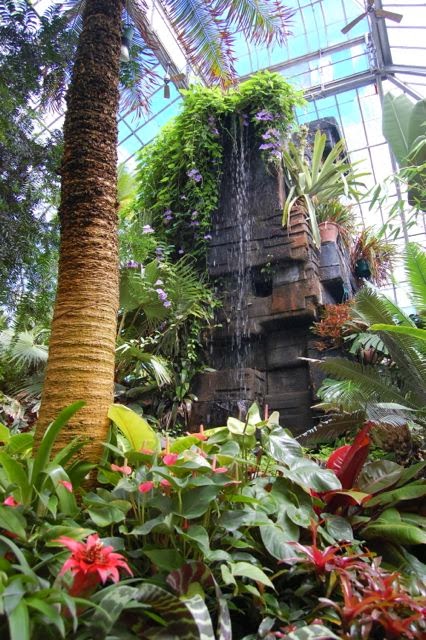 Buffalo's Fern House and Ancient Rainforest comes complete with massive fauxpiary dinosaurs.
I won't spoil the fun by showing them, but isn't this waterfall excellent?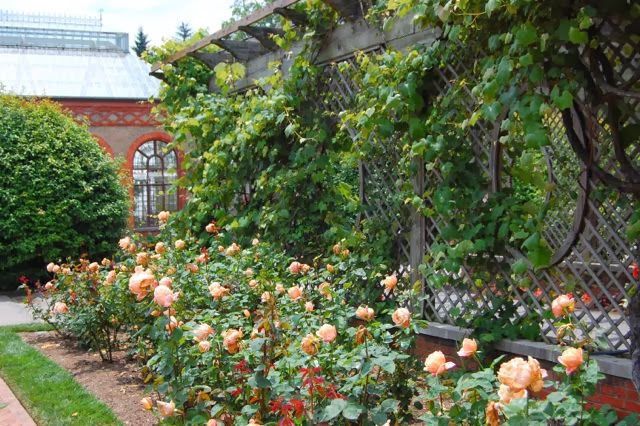 These roses in the rose garden seem colour-coordinated with the Biltmore Estate's conservatory, seen in the background.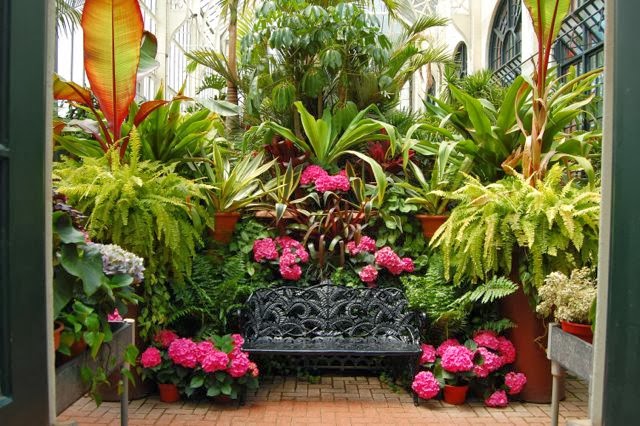 Every entrance at the Biltmore features a dramatic horticultural display.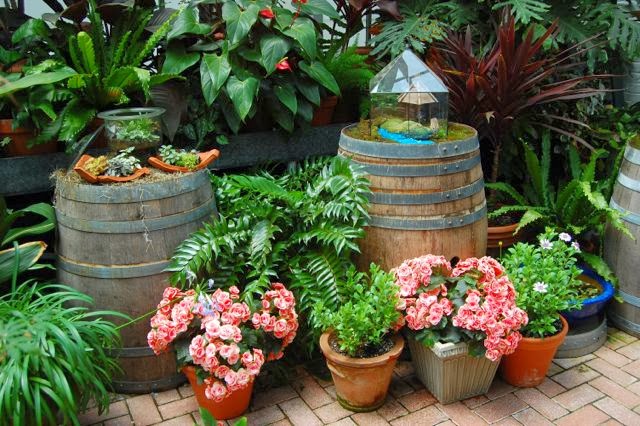 Another Biltmore vignette. But it isn't all about theatre. Note the cool idea of using pot shards as planters on the left barrel.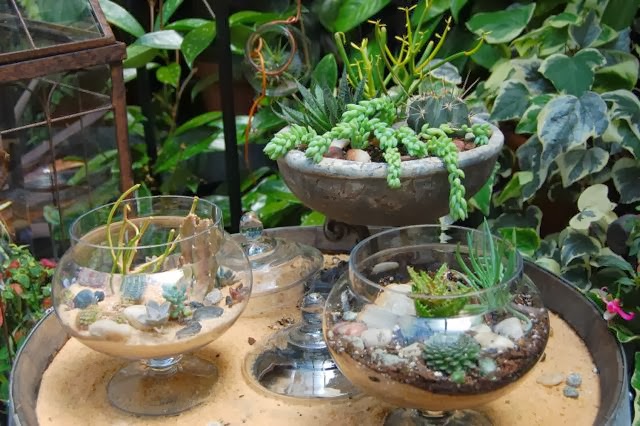 And here the Biltmore supplies inspiration for terrariums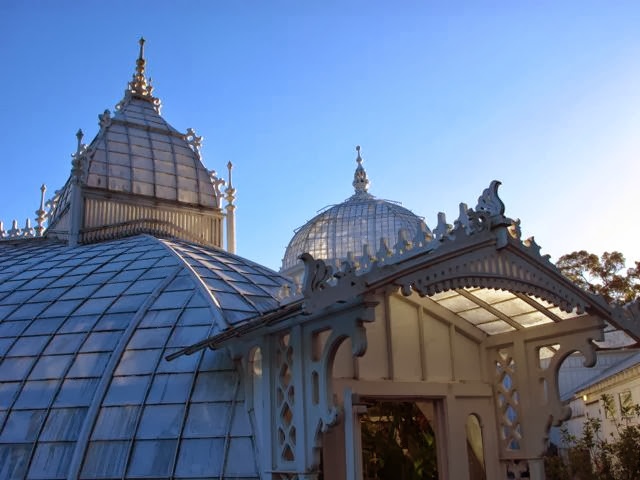 The Conservatory of Flowers is a model of wedding-cake trim.
Inside the Conservatory of Flowers is a panoply of otherworldly orchids, pitcher plants and other exotics. I know so little about orchids, except, it seems, how to kill them (or take their picture), that I feel almost unqualified to write about them. However, I have so many pictures (see above) that I will invite you to wonder at them one day soon.
I hope you enjoyed this little escapade. If you're seeking a special kind of refuge, the Christmas show at Allan Gardens and Centennial Park conservatories will start near the beginning of December. These are fun events, no matter what faith you follow, because plants are all-embracing.