Mosaïcultures Internationales returns to its birthplace, Montreal
Raise your hand if you've never visited Montreal Botanical Garden (Jardin Botanique Montréal). That was me, until May of this year. Shocking. Shocking! But then I fell in love with one of the continent's great gardens. And it isn't far from Toronto.
Until September 29, 2013, you've another huge reason to visit: The crowd-pleasing Mosaïcultures Internationales competition, like a larger-than-life, floral Disneyland. This Q&A with founder Lise Cormier [Update: in 2016, this link is no longer active] explains some history and logistics. Impressive. This year, 50 deceptively complex structures from 19 counties use 22,000 species of plants in wonderfully inventive ways. Go. Do.
Tips for avoiding the crowds – and some of the expense:  
Pre-purchase your tickets online! A must to avoid horrendous lineups, especially on weekends.  
Visit after 3:30 pm – and/or on a weekday. 9:30 am to 3:30 pm see the biggest crowds, and though ticket sales end at 7 pm, you have until 8 pm to tour the gardens. Weekdays are a better bet, too.
Take the Metro. Parking at the Botanical Gardens is pricey. At $3 each, taking the Metro to Pie-IX might be a better bet for a small group. It's a short walk – or take the shuttle bus – to the gardens.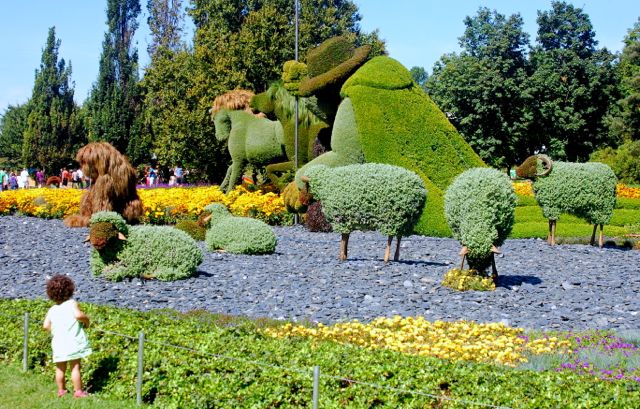 Someone is enthralled by the sheep and shaggy dog in one of Montreal's exhibits, The Man Who Planted Trees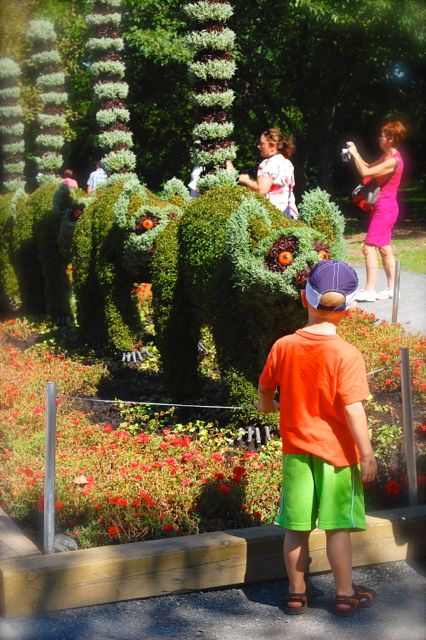 Ditto for the lemurs from Madagascar. I like the French title: À la queue leu-leu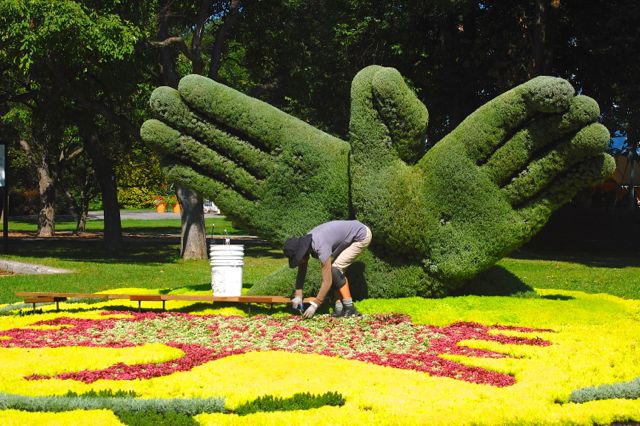 About 80 extra gardeners are on site to help maintain the works – here, Japan's Dove of Peace.
If you go during peak times, you'd best be quick with your camera shutter and even faster on your feet to photograph such an unobstructed view. Go for the off-times, instead. This is The Phoenix from Beijing, China.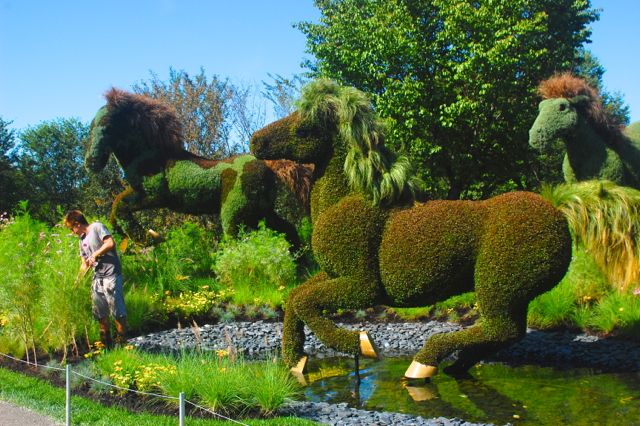 Particularly cool are the furlike techniques such as those used to create the manes and tails in Montreal's Mother Earth. I'll leave you to discover the monkeys, gorillas and orangutans on your own.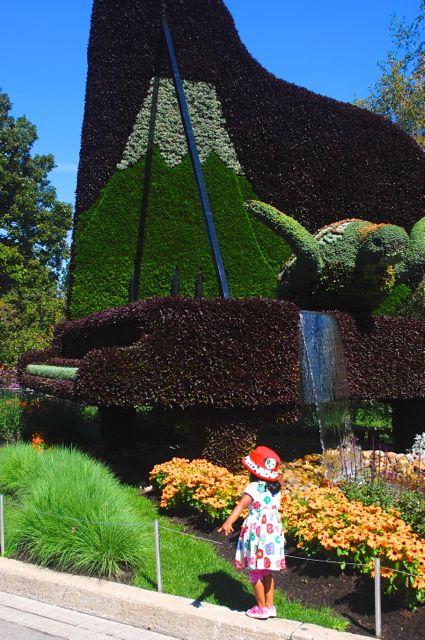 Mist from the waterfall on Hamamatsu Japan's display cooled this little one on a hot afternoon.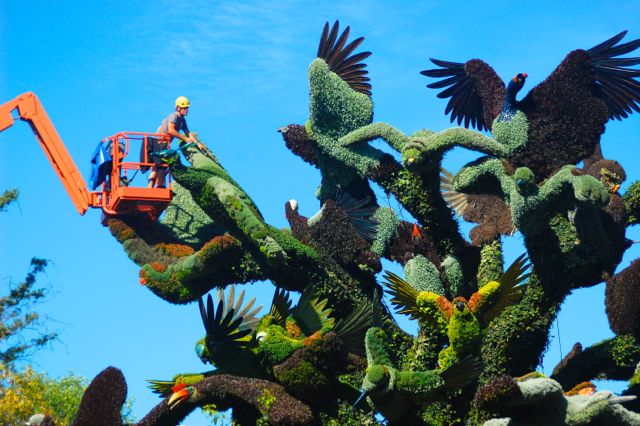 Montreal's enormous Tree of Birds is an engineering, design and horticultural feat. But, then, they all are.