Stained concrete, Lane garden, Seattle
When a paving geek like me visits a garden, camera in hand, you can be sure that some shots will be about what's underfoot. So this Friday's Idea File focuses on the hardscaping under the snow.
As you can see, you don't have to settle for standard unit paver patterns or materials. Nor does it have to be expensive – see my own quick paving fix from this summer. Some captions here have links to follow for more views. We've collected more ideas on our Toronto Gardens Facebook Page.
Which do you like best?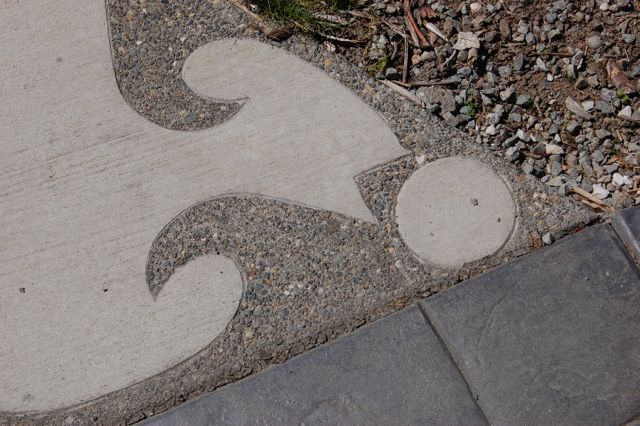 Etched concrete – you can use this technique to update existing concrete.
A little bit of Zen in an east-end Toronto garden (and note the red-painted steps)
Nice mix of limestone and brick in this Parkdale garden, Toronto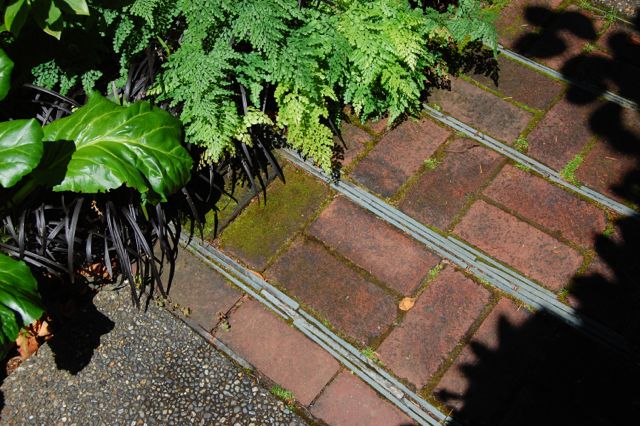 Emphasis reversed – brick, with slate set on its side. Exposed aggregate in the concrete makes the path less slippy.
Dunn Gardens, Seattle WA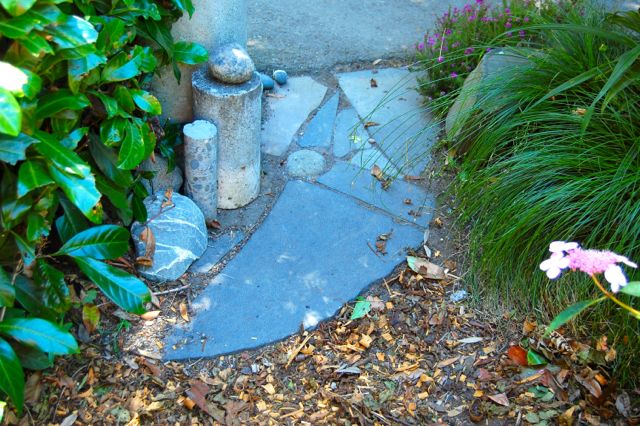 Recycled oddments blend the driveway into the mulched trail. Kate Farley's garden, Seattle.