This sexy little book comes in a plain, brown wrapper
There's still time to captivate your Valentine between the covers – the covers of a new little pillow book,  The Untamed Garden: A revealing look at our love affair with plants.
Sonia Day's newest book looks at our relationship to plants. But thine own true love needn't be a gardener to, well, love it. This is one of those rare crossovers that will appeal as much to gardeners as to those who prefer their nature more in the human line.
Let's face it. Life depends on sex aka procreation, and, like everything else on Earth, it all begins with plants. Plants capture the sun's power and turn it into food energy and oxygen. So our very existence depends not only on how well plants get on, but how well they get it on.
Gorgeous graphics, illustrations and photographs make The Untamed Garden a pleasure to look at
Day's lively, lusty prose gives us peep inside the botanical boudoir. Chapter by chapter, she takes us from Innocence and Flirtation through Rapture and Devotion, illustrating the ingenious wiles plants use to seduce bugs and beasts into joining their procreative action. Along the way, this well-researched little book also lets us glimpse the passions, obsessions and titillations that plants have inspired in humankind throughout history.
Never mind fig leaves; you might never view a fig the same way again.
It's a fun little Valentine to enjoy reading, preferably alone together, all year, and even comes with recipes for love potions. That sure beats a box of chocolates. And might even help you burn some calories.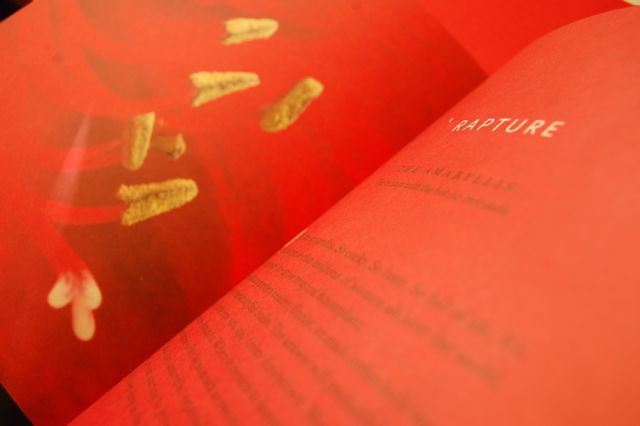 Lovely little books like this are why print publications will continue to inspire undying devotion