Don't be mislead by the title of Plants for Atlantic Gardens, Jodi DeLong's new book from Nimbus Publishing. Atlantic gardeners aren't the only ones who will find this book useful.
Sure, east-coasters deal with a harsher range of climates (as cold as Zone 0!) than we do in our part of the Golden Horseshoe (Zone 5-6). They're more likely to enjoy the protection of deep winter snow cover than we do in the city proper (Winter 2011, notwithstanding). Plus, coastal regions have salty air to add flavour to their garden woes.
However, DeLong's book, subtitled Handsome and Hard-working Shrubs, Trees and Perennials, is an excellent plant reference for anyone who gardens in a north-ish clime like ours.
The title gets this right: it's about plants – more than 100, most of which Toronto gardeners, given the right moisture and light conditions, can grow. All are generally tough and reliable. Some, such as Astilbe or Hydrangea, are tried and trues. Others, such as the shrubs chokeberry (Aronia), sea-buckthorn (Hippophae) or bayberry (Myrica), are under-used and worth our consideration. Each genus gets at least a couple of pages, with a summary of requirements, photos and recommended cultivars, if appropriate. DeLong is frank about pros and cons, so you can consider additions with open eyes.
The back of the book has a few plant lists for special conditions (deer-resistance, for example). I would have liked to see more of these lists. The list for salt- and drought-tolerance might have been broken into two, for example. The book organizes plants alphabetically. Interspersed are essays. When reading from cover to cover, the sprinkling made an interesting break, but I wonder how practical the irregular placement will be for quick reference in the future.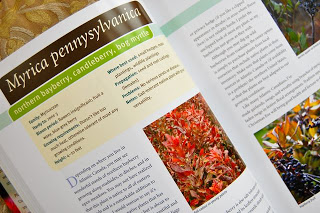 One essay was on garden bullies such as, you guessed it, goutweed. On that topic, at least one recommended plant might not be ideal in our slightly warmer zones. Berberis, a shrub with wonderful coloured foliage, has been flagged as borderline invasive in Zone 6b and above. It's best to double-check any plant for potential local problems before adding it to your garden. A plant you choose for the middle of the city might be inappropriate for a ravine lot.
But these are minor quibbles. DeLong, a garden writer for several media and a long-time blogger at Bloomingwriter, writes from her extensive experience in her large garden near the Bay of Fundy in Nova Scotia. Her engaging style is a good blend of science and practical know-how. Reading along is like spending time with an entertaining gardener who knows her stuff. I learned things – and added to my wish list – with just about every page. Plants for Atlantic Gardens is definitely see-worthy.