Because, really, the privacy screening a hedge provides often only makes a difference when you're outdoors during the clement seasons. Why not use it to support your beans and cukes – which can be highly ornamental, as well as being practical and delicious.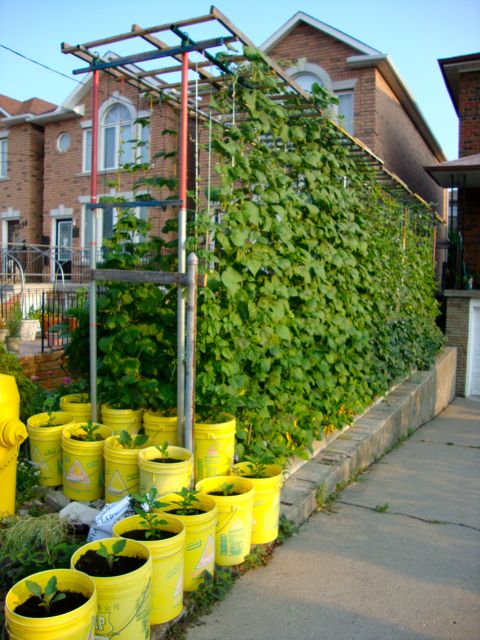 A more decorative frame might have more good-neighbour appeal, and I perhaps might have chosen to paint those danger-yellow recycled buckets. Yet, with some finishing details here and there, the overall skeleton for this trellis could be quite attractive.
Picture a pergola framework with beveled ends, and the whole picture takes on a different hue. I think this is a great idea, worth refining, if you have the space, the sun and a firm hand with a jigsaw.