No, we don't want you to take a tumble. However, the view of the Don Valley from the Leaside Bridge is one of my favourite places in the city to enjoy the fall colours.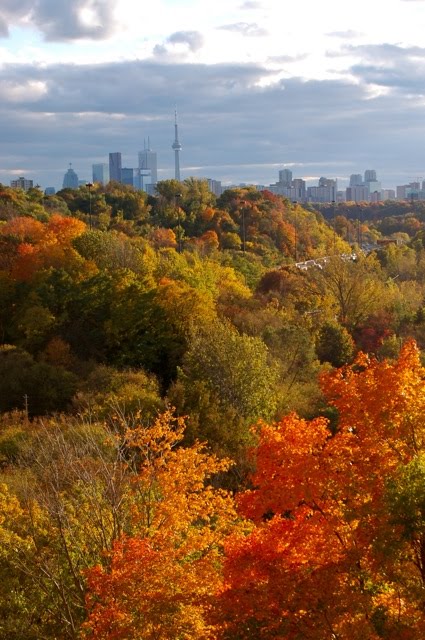 As it's impossible to stop on the bridge, the best way to get there is by bike, or park your hybrid in the Loblaws parking lot just off the foot of Laird and walk back.
These were shot one year ago tomorrow. How are we doing with our colours this year? I haven't had the chance to look.
Our drive back from Québec on the weekend took us past some breathtaking displays. Had I not been at the wheel all the way, I would have treated you to some of them here. But the colours definitely dampened as we approached the city.
With luck, this cold snap won't divest the leaves before they have a chance to shine.