Part of the joy of travelling is the novelty of new experiences. Some are ephemeral, like the beauty of this particular sunset over Lake Huron in Pinery Provincial Park. In Toronto, not many places give you sky and water unmarked by human intervention, so this was a thrill.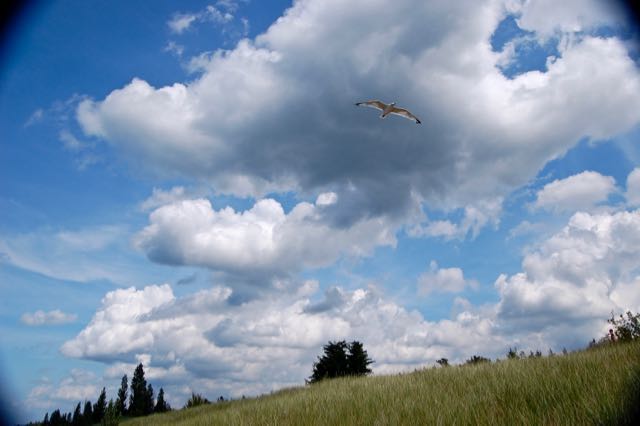 Also at Pinery is this shot of the clouds above the dunes. The beauty of rain is that it comes with clouds attached. When the rain stops, we're left with those footless halls of air.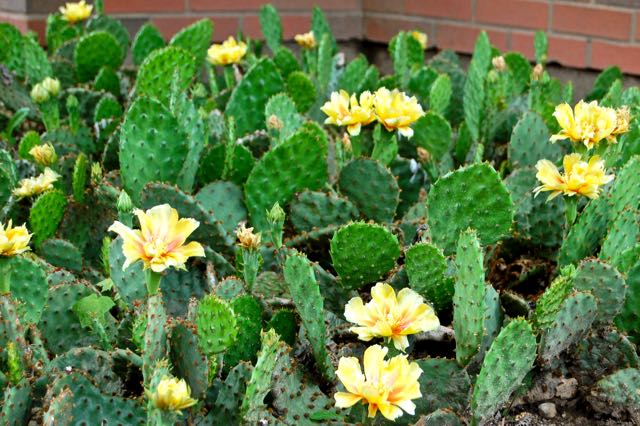 It was also a thrill to see some of the plants being used as commercial bedding in Stratford, including one planted exclusively with vegetables. And here is the native Ontario cactus, yes I said native, Opuntia. The embedded link takes you to Ontario Wildflowers and is well worth following, as its author Walter Muma maintains a number of informative websites on the flora of Ontario.
The area around Pinery is likely the northernmost range of this crazy looking spider, the arrow-shaped orb weaver, Micrathena sagittata. As odd as it looks, it's harmless to humans. Nature is enormously inventive.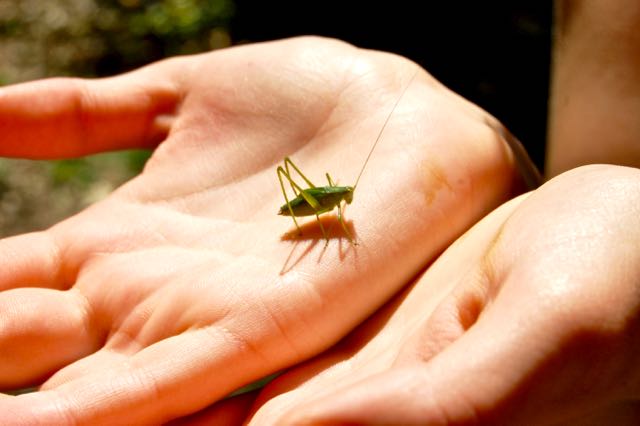 As we were packing up to leave our campsite, we were visited by the nymph of a katydid, a member of the Tettigoniidae family. It was a friendly critter that seemed as curious about us as we were about it.
Apparently, they like to feed (not on a bad way) on oak leaves. There were plenty for him to lunch on, as Pinery Park is one of America's last and largest tracts of the endangered oak savanna ecosystem, where open woodlands of predominantly oak grow above grassy meadows.
Before the Europeans arrived, much of Toronto was once covered with large expanses of oak savanna. Today, this type of terrain is being restored in areas of High Park. It's a different picture of the native habitat in our home district. And we only had to go about 250 km from home to find it.