Every child who grew up in or near Toronto probably has a memory of Allan Gardens. Even if it's a "child at heart" like me who visited for the first time in my early 20s when my yet-to-be-husband and I were lucky enough to live a block away.
Since then, my sister Sarah and I each have happy memories of visits over the years, with our parents and our children. Each section has its special charms. There's the water wheel in the hot, steamy orchid house. The fish pond and water nymph in the cool glasshouse.
Bananas grow under the dome in the Palm House. Impossible green flowers, the rare Canadian gerbera, and a giant century plant thrive in the subtropics. And, of course, there's the cactus house.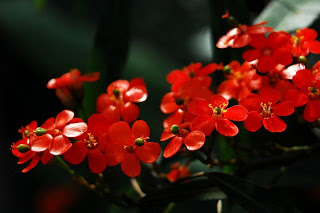 Each season, we get to walk through a living floral arrangement. On Easter Weekend, my husband, son and I went for a half-hour's stroll (with our cameras) to see the Spring display.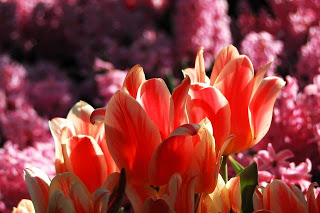 Parking in the secret lot behind the conservatory (ssssssh! don't tell anyone about it), we entered through the orchid house, and were instantly wrapped in complexion-enhancing warm, moist air and the gentle flap-flap sound of the turning water wheel. A variety of amaryllis dotted the beds here and the aisles were packed with folks snapping pictures with their cell phones.
Looked like everyone in snowbound Toronto had the same idea. No matter. I begrudge no one the chance to think springy thoughts.
From the orchids, we walked into the cool, fish pond greenhouse, to get my hyacinth fix. Although the daffodils were clearly frizzling and the tulips were beginning to curl, we weren't disappointed.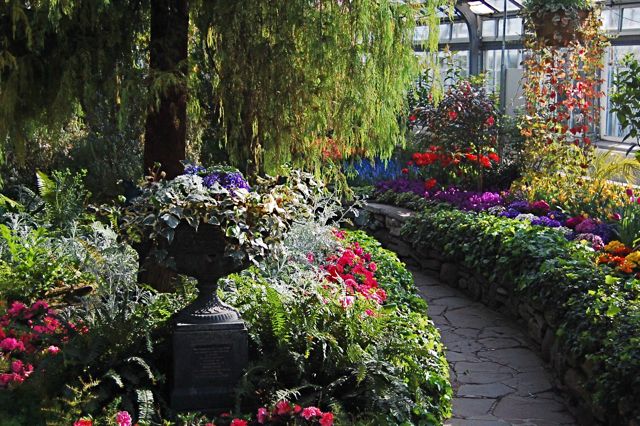 A wave of hyacinth essence washed over us, and colour was everywhere. Spring bulbs and and the bright blue and pink, daisylike flowers of cineraria. Grapefruit even dangled from a branch. The raised beds cascaded with ivy and baby's tears.
Sigh.
We'd arrived only half an hour before the 5 pm closing, so reluctantly pressed on to the central dome. Wow. This is Victorian garden porn at its most welcome.
Pink and blue hydrangeas growing in the same bed! One needs alkaline soil, the other needs acid (I can never remember which colour needs which). The likelihood of finding both side-by-side is pure fantasy. However, cultivated in pots and set out as a display: priceless.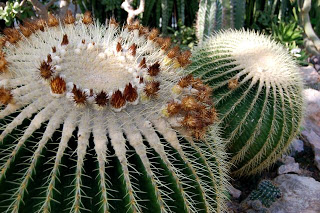 Onward, onward! Giving the papyrus pool short shrift, we pressed on to the cactus house. Desert dry and 85 Fahrenheit (summery climate makes minds of my vintage revert to childhood measures), it made my overworked husband plonk down on a bench and bask.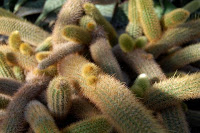 Our son and I, on the other hand, overdosed on texture and form. This has to be one of my favourite rooms in the hothouse. Sadly, we had barely minutes to enjoy it before we were politely ushered out by closing time.
But even half an hour of paradise – for free – makes you much more sanguine about all that snow (or megghin, as the case may be).